Prince Harry, Cressida Bonas Separate After Two Years - Break Up Comes as Bonas 'Too Needy,' Source Says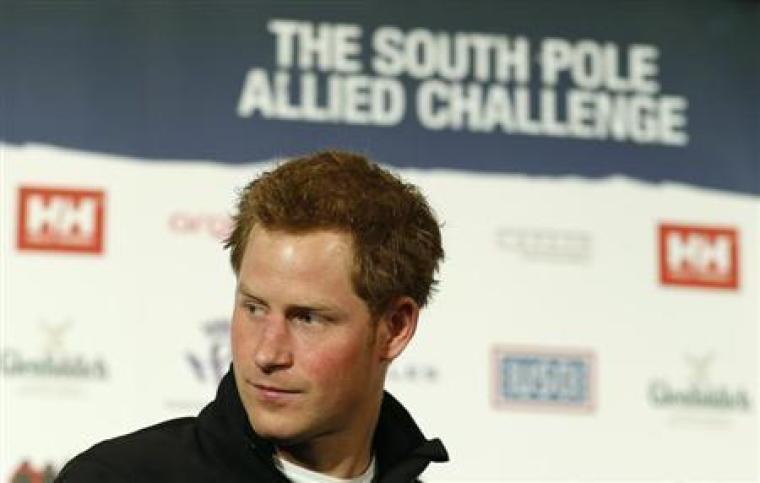 Prince Harry and Cressida Bonas have broken up after nearly two years together and what many presumed would be an impending engagement announced this summer.
"He found her too needy and it just wasn't working out," a source close to Prince Harry told People magazine.
Another source confirmed the separation but said that the breakup was "amicable" and somewhat of a relief to both parties, who wanted to go their separate ways. The two had been together through several ups and downs, with Harry being deployed to Afghanistan and then more recently appearing in the spotlight together at official events.
"It's very sad but they have decided to split up," the second source told People. "This is an amicable decision and they are very much still the best of friends but they have decided to go their separate ways."
Hopefully, the friend added, Cressida can focus more intensely on her career and not worry so much about being "hounded" by the paparazzi. She is eager to return to a more normal life and just enjoy being young, while Harry continues to step into the more royal lifestyle, which requires him to be at more events and even more in the public eye.
Many thought the couple would last, as there was a great deal of talk about Harry formally introducing Cressida to the royal lifestyle this summer at the Queen's estate at Balmoral. It would have been the first time Cressida would meet the Queen, marking a turning point in her relationship with the royal family.
The last time a young woman was introduced to the Queen, it was Kate Middleton, who went on to marry Prince William. She and William announced their engagement not long afterwards, prompting comparison between William's relationship and brother Harry's.
Yet that's where the comparison ended. There's no word on whether Prince Harry has anyone else in mind at this point, but given the transitions going on in his life, he's likely to delve more into work and perhaps entertain his nephew, Prince George.