Prison Must Provide Muslim Inmates With Nighttime Ramadan Meals, Federal Court Rules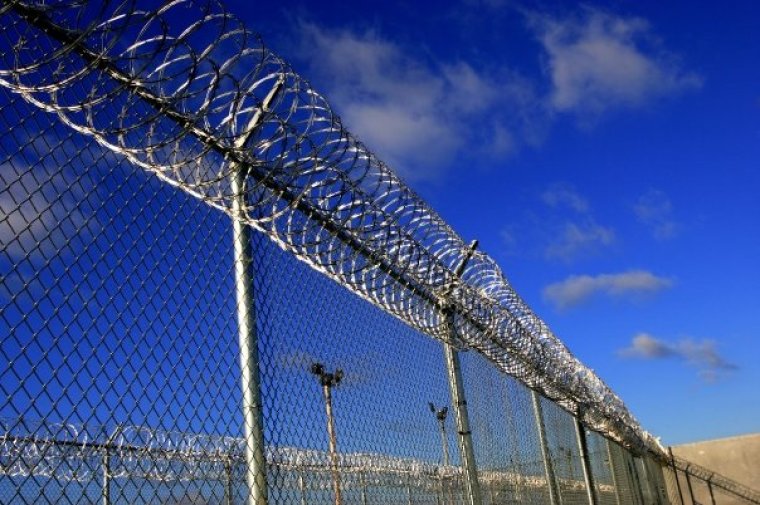 A federal judge has ruled that a prison in the state of Washington must provide meals to four Muslim prisoners at night so that they can abide by the required Islamic tradition of fasting from sunrise to sunset during the holy month of Ramadan.
United States District Judge Ronald Leighton for the Western District of Washington granted plaintiffs Demario Roberts, Mohamed Mohamed, Jeremy Livingston and Naim Lao a temporary injunction on Sunday that forces the Washington State Reformatory in Monroe to provide them with nighttime meals.
The judge ruled that the four plaintiffs were likely to prevail on grounds that the Eighth Amendment bans cruel and unusual punishment and on grounds that the correctional facility's actions could violate the Religious Land Use and Institutionalized Persons Act.
The plaintiffs had previously requested that they be added to a prison "Ramadan List" of Muslims who can participate in what is known as the Ramadan Meal Program upheld by the head chaplain of the Monroe Correctional Complex.
An emergency motion filed on behalf of the plaintiffs by the Muslim advocacy organization Council on American–Islamic Relations explains that the requests of the plaintiffs were denied without "any compelling government interest." CAIR asserts that the the Monroe Correctional Complex "refused to recognize the plaintiffs as observant Muslims."
Under current policy, inmates are required to sign up for the Ramadan Meal Program by the end of January. The Associated Press reports that those who fail to sign up by the deadline may receive the nighttime meals at the discretion of prison chaplains.
If unable to get chaplain approval, someone like Livingston faced a real problem because he didn't enter prison until late March, well after the late January deadline.
As the holy month of Ramadan runs from May 15 to June 14, the plaintiffs have reportedly experienced severe weight loss and symptoms of starvation as they had not been provided meals at night for at least three weeks. CAIR reports that the plaintiffs have lost an average of 20 pounds during that time.
"Defendants' exclusion of Plaintiffs from the Ramadan List inflicts irreparable injury by failing to provide Plaintiffs and other fasting Muslims with adequate nutrition during Ramadan, as well as by failing to accommodate Plaintiffs' sincere religious beliefs," Leighton's ruling reads.
The judge asserted that "the public interest is served by protecting Plaintiffs' nutrition as well as their religious rights and liberties." The judge proclaimed that the prison must provide the plaintiffs and other inmates practicing Ramadan with a nutritional diet of 2,600 to 2,800 calories per day during Ramadan.
"[A] Temporary Restraining Order is needed because Plaintiffs have already been deprived of adequate nutrition for the last three weeks, are currently fasting during Ramadan, and Ramadan will end on approximately June 15, 2018, thereby making a full briefing schedule and hearing impractical," the judge wrote in his ruling.
Jeremy Barclay, a spokesperson for the Washington Department of Corrections, told the Associated Press that the department "takes very seriously" the welfare of those incarcerated in its facilities. He added that the department was "immediately responsive to the court order."
The judge's ruling, which came just hours after the emergency motion was filed, was praised by CAIR's National Litigation Director Lena Masri.
"Muslim inmates have been starved and their health is in danger as a result of the Monroe Correctional Complex's shameful starvation policy," Masri said in a statement. "We welcome the federal court's swift intervention, which will bring this health crisis to an end and ensure that Muslim inmates are not starved and brutalized for practicing the fundamental principles of their faith."
Jasmine Samy, the civil rights director for CAIR-Washington, stated that courts have long established precedent that "prisons must accommodate religious practices."
"Muslim inmates are simply asking for the right to practice their religion while incarcerated," she said. "To deny them is discriminatory and unconstitutional."
Prominent Christians, like Southern Baptist ethicist Russell Moore, have also spoken out in the past in support of religious freedom for Muslims and other non-Christian religious beliefs.
"One thing we need to be clear about is that religious liberty is not a government 'benefit,' but a natural and inalienable right granted by God. Often at issue is whether or not the civil state has the power to zone mosques or Islamic cemeteries or synagogues or other houses of worship out of existence because of what those groups believe," Moore wrote in 2017. "When someone makes such a claim, they are not standing up for Jesus and his gospel, but standing against them. To empower the state to command or to forbid worship is not fidelity to the Bible."
In 2015, the United States Supreme Court ruled that Arkansas corrections officials violated the First Amendment rights of Muslim inmates by preventing them from growing beards. In 2017, a New Jersey township agreed to pay $3.5 million in a legal settlement after it was sued for denying an application to a Muslim group to build a mosque in December 2015.
"When we say — as Baptists and many other Christians always have — that freedom of religion applies to all people, Christian or not, we are not suggesting that there are many paths to God, or that truth claims are relative," Moore, president of the Southern Baptist Convention's Ethics & Religious Liberty Commission, added. "We are fighting for the opposite. We are saying religion should be free from state control because we believe every person must give an account before the Judgment Seat of Christ."