Pro-Lifers Encourage Christian Colleges Seeking Religious Exemption to Not Discriminate Against Students Who Had Abortion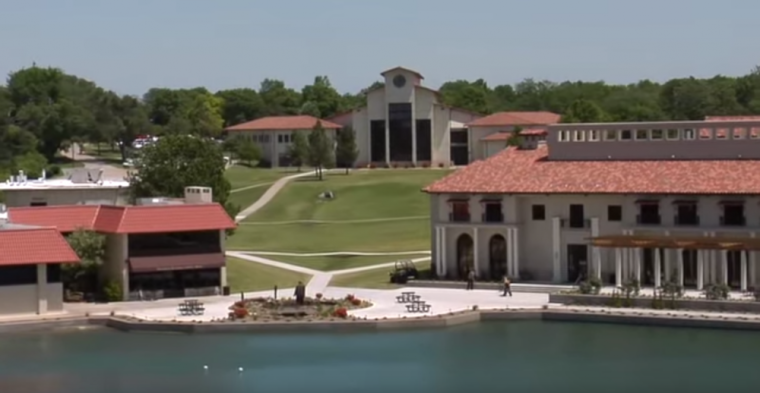 Update: Dec. 14, 2015, 12:15pm
In a statement to The Christian Post, Students for Life noted they "were challenging all Christian schools to make it a priority to support pregnant and parenting students and not discriminate against them." Plus, "Many schools do already make it a priority to support the pro-life position, such as Oklahoma Wesleyan University ...," and SFL "is proud to work with such honorable schools and hope that other Christian institutions of higher education follow their path."
Pro-life students are urging Christian colleges not to ban or expel students who are pregnant out-of-wedlock or had an abortion after 27 Christian colleges and universities were granted a federal non-discrimination exemption that allows them to ban gays, transgenders, unwed mothers and women who have had abortions.
As was previously reported by The Christian Post, the U.S. Department of Education has granted at least 27 Christian colleges and universities religious exemptions from Title IX laws that prohibit discrimination based on gender, sexual orientation and gender identity over the last 18 months.
The exemptions, opponents say, gives the institutions' the ability to ban those students who don't uphold the school's biblical values on sexual relations and abortion without risking the loss of federal funding.
With the Obama administration having changed the definition of Title IX protections to include sexual orientation and gender identity, along with the Supreme Court's decision in June to legalize same-sex marriage, many Christians schools have been advised by legal experts to take steps to protect their Christian beliefs from vulnerability to lawsuits and government consequence.
In September, the Christian Legal Society hosted a webinar along with the Council for Christian Colleges and Universities where Shapri LoMaglio, CCCU's vice president of governmental and external relations, advised the schools that the changing social landscape could leave the Christian schools' biblically inspired hiring, student selection and housing processes vulnerable. She urged the Christian schools to apply for a Title IX religious exemption.
Documents obtained by liberal news site The Column through the federal Freedom of Information Act indicate that at least 36 Christian schools have applied for the religious exemption. While a handful of the institutions' applications were just approved earlier this month, there are still nine Christian colleges whose applications are still pending.
Although the exemption waiver might grant these schools the ability to ban female students who are pregnant out-of-wedlock or students who have had abortions, the pro-life group, Students for Life of America, and nearly two-dozen pro-life college students from Christian schools across the country are urging these Christian schools to uphold what they see as values displayed by Jesus.
"Nearly three in four women who have abortions are self-professed Christians," Students for Life of America President Kristan Hawkins, said in a statement. "Christian schools need to be supportive of these women, not shame them for a poor choice in the past and certainly not make them feel like abortion is their only option."
The 21 pro-life students signed onto a joint letter that was sent to not only their own schools but to every Christian school in the nation urging the schools to stand in accordance with their biblical values and be a welcoming place to help pregnant students make the right decisions.
"We believe that all Christian schools should be doing much more than the 'very least' when it comes to the greatest injustice we've ever known. They must walk the walk and support women in crisis pregnancies on campus," the letter states. "Considering the larger problem of abortion in our nation, Christian colleges and universities are uniquely positioned to lead the cause for abolishing abortion. They are educating hundreds of thousands of students every year, including the future pastors and secular leaders of America, and should seek to instill in them a moral compass which will guide them for life."
"Think of the multiplied impact our colleges can have by equipping future pastors and other leaders to defend and protect life, and to be leaders in the pro-life movement," the letter adds.
Among the Christian schools that were granted the accommodation to the Title IX law are Oklahoma Wesleyan University, Carson-Newman University and Union University in Tennessee, the Baptist College of Florida, Charleston Southern University, Southern Wesleyan University, Lancaster Bible College in Pennsylvania, Ohio Christian University, Biola College in California and George Fox University in Oregon.
Most recently, the Southern Baptist Carson-Newman University and about 15 other schools got their applications approved by the agency. The institutions stated in their nearly identical waiver applications that they were seeking exemption for "religious tenets regarding marriage, sex outside of marriage, sexual orientation, gender identity, pregnancy and abortion."
Despite the concerns posed of opponents, the exemption for some of the schools is only a means of covering all the bases in an increasingly secular society.
"This is who we are as a Christian university. These are our religious principles," Carson-Newman University president Randall O'Brien told WVLT. "And in a changing world, we would like to reaffirm that this is who we are and who we intend to be."
O'Brien stated that the school filed the request at the urging of the university's attorney, who also filed waiver applications on behalf of over a dozen other Christian schools, and added that it doesn't reflect any discriminatory change in the school's policies.
"I understood that our legal counsel said that this would further establish our identity as a religious school, a Christian school," O'Brien said. "I believe he felt that it might strengthen our position in relations to the First Amendment rights."
"I don't really know why something would be necessary beyond that, but that was his counsel and since he's an expert in the field, we followed the template," O'Brien added.
One of the first Christian schools to receive the Title IX exemption was George Fox University, which was granted their waiver in July 2014. Their exemption came after a transgender student filed a complaint that he had been refused housing in the on-campus male dormitories.
Contact: <ahref="mailto:samuel.smith@christianpost.com">samuel.smith@christianpost.com,
@IamSamSmith
(Twitter)