Pro-Life Students Say North Dakota School Is Banning Their Club; Fargo Public Schools Deny Discrimination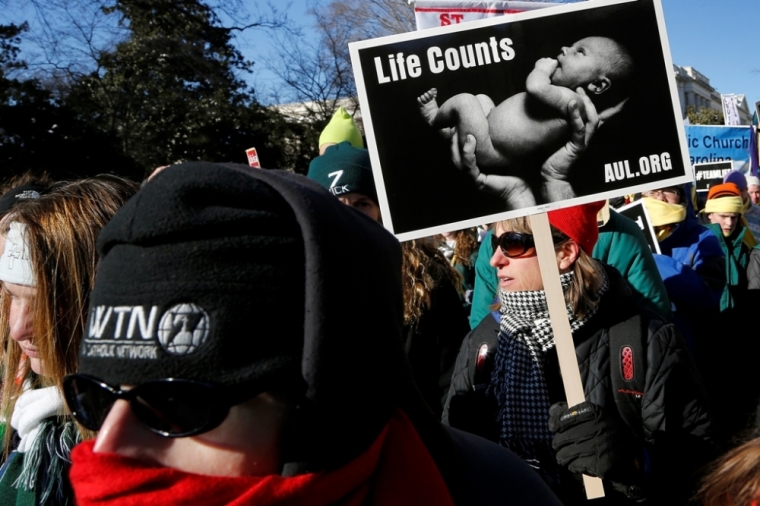 A school district in North Dakota has denied discriminating against students from two high schools attempting to form Students for Life chapters.
Fargo Public School District No. 1 released a statement earlier this month arguing against a demand from the legal group the Thomas More Society, which demanded Fargo Public Schools recognize two pro-life student groups at Davies High School and North High School.
In a statement emailed to The Christian Post, Fargo Public Schools denied any wrongdoing in not allowing the pro-life student groups.
At issue for both high schools, argued the school district, were issues stemming from the process for student group recognition that have nothing to do with ideological preference.
"Administration at Davies High School has not received an application for students to form a Davies Teens for Life group at Davies High School. Students did approach administration in September 2014 regarding the possibility of starting the club," read the statement.
"In February, administration at North High School received an incomplete application for students to form a Spartans for Life group. … Included in the 'potential advisor of the club' area of the application were names of two staff members that serve as paraprofessionals at North High School. Paraprofessionals cannot serve as coaches or advisors of student groups due to the Fair Labor Standards Act."
Earlier this month the Thomas More Society sent a letter to Fargo School District No. 1 Superintendent Jeff Schatz demanding that two high schools in the district be allowed to have pro-life groups.
The society sent the letter on behalf of the national group Students for Life of America, as well as Brigid O'Keefe of Fargo North High School and Katie McPherson of Davies High School.
"Public schools are required by law to treat all student groups equally," said Jocelyn Floyd, associate counsel of Thomas More Society, in a statement.
"Fargo North and Davies High Schools are treating pro-life students as second class citizens, forcing them to abide by a policy that was designed to protect students from exploitation by businesses, not to censor the students' own free speech."
Regarding the official statement that Fargo released, Students for Life has denounced the statement and questioned its factual merit.
According to Valley News Live, Davies High School Assistant Principal Lenny Ohlhauser did not mention application issues, but rather expressed concern about the student group being connected to a church.
Kristan Hawkins, president of Students for Life of America, said in a statement last week that Fargo's official statement was "amateurish and inaccurate."
"They are purposely trying to make two high school sophomores look inept when in reality, it is the school district that is fumbling around for any excuse to continue to delay or outright deny the Students for Life clubs that Brigid O'Keefe and Katie McPherson have been trying to start, in one case for eight months now," stated Hawkins.
"As we approach the end of the school year, we suspect the school district is trying to push this 'issue' under the rug for a few more months in the hopes that Brigid and Katie will forget about wanting to educate their peers and serve women in need."