Promoting Religious Freedom May Not Counter Violent Extremism, National Security Expert Says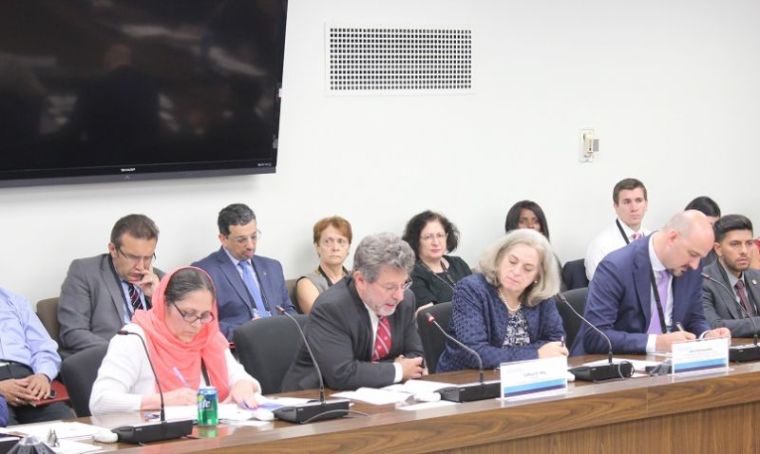 WASHINGTON — A longtime journalist and political activist believes religious freedom is not growing much around the world, suggesting it is time to reexamine the conventional wisdom that promoting it serves to deter violent extremism.
Speaking at a breakout session for the Ministerial to Advance Religious Freedom Wednesday at the State Department, Clifford May, president of the Foundation in Defense of Democracies, was circumspect about the state of religious freedom worldwide and dissented from much of the narrative surrounding the issue.
Despite bipartisan legislation enshrining religious freedom signed by President Bill Clinton in 1998 — a law that was revamped in 2016 and named after former Congressman Frank Wolf — the freedom to worship and believe as one chooses remains imperiled across the globe and has seen little progress in recent years.
"We're not celebrating the advances because there have been precious few advances over the last 20 year and I think things have gotten worse," May said in his opening remarks before dozens of delegates who came from around the world to participate in the ministerial.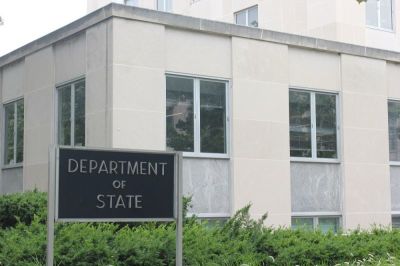 "The majority of people in the world do not live under conditions of religious freedom," he said.
He expressed skepticism about the conventional wisdom within the international religious freedom community, specifically the notion that promoting religious freedom is an effective means of combating violent extremism.
May quoted the website of United States Commission on International Religious Freedom (USCIRF) which states that: "As a growing number of studies indicate, nations that honor [religious] freedom tend to be less violent and more prosperous, less unstable and more democratic. Countries that fail to uphold religious freedom are more likely to be plagued by poverty and insecurity, tyranny and terrorism."
"I wish that were true," he said, "but the growing number of studies not withstanding, I think it's evident that while repression encourages extremism it is not the only or even primary cause of extremism. And reducing repression, praiseworthy though that is, and it is, does not necessarily diminish extremism," he said, noting that terrorism has not been much of an issue for China, yet its government brutally oppresses various religious minority groups.
Meanwhile, Lebanon enjoys more religious freedom than its neighbors, but Hezbollah, Iran's proxy, presently dominates the Middle Eastern nation, he noted.
"In theory the international community has long been committed to freedom of religion or belief," he said, citing article 18 of the UN Declaration of Human Rights.
"In practice, however, as opposed to theory, dozens of UN members don't embrace article 18, they don't take it seriously. They dismiss, and they disregard it."
While he believes that the American approach to the subject is optimal, it is important to remember history, he stressed.
"The popular notion that immigrants sailed to these shores to enjoy religious freedom is imprecise. Most fled persecutors but they were not necessarily averse to persecuting others with whom they had theological differences."
"Over time, however, a 'live and let live' attitude did come to seem sensible," a principle that was ultimately set forth in the First Amendment, he explained.
Sixteen nations around the world are currently designated by USCIRF as "countries of particular concern," countries that aggressively violate freedom of religion or belief. Among them are powerful states like Russia, China, Pakistan, Iran, and Saudi Arabia, nations which routinely torture and imprison people on the basis of their faith or for changing their religion.
Because these are such influential actors on the world stage, it raises the question whether or not religious freedom is indeed an international norm at this point, he said.
The Foundation in Defense of Democracies is a national security think tank that was formed shortly after the 9-11 terrorist attacks.
The State Department's Ministerial to Advance Religious Freedom will conclude Thursday.