Protection of Minorities Must Be Priority in Post-Assad Syria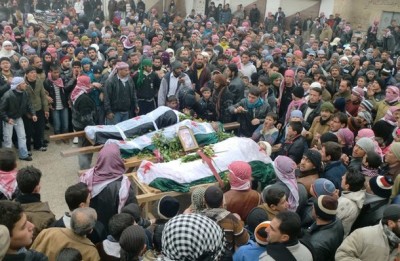 Any future transitional government in Syria should make the protection of minority groups its top priority, said Amnesty International this week.
A "Post-Assad Transition" two-day meeting hosted by Britain brought together academics, Syria experts and the Syrian opposition to prepare for a future without President Bashar al-Assad.
The Syrian and international figures were urged to "put human rights at the heart of all planning about the future of the country."
Ann Harrison, Amnesty International's Deputy Director for the Middle East and North Africa said, "Urgent action is needed to stop sectarian attacks and to ensure that the legacy of repression does not shape the future."
"Impunity for crimes under international law must not be allowed to fester and tarnish the prospects for a new Syria where the rights of all are fully respected," she added.
The organization strongly believes that when the conflict will eventually end, there will be the urgent need to put human rights at the core of policies and reforms.
It also urged the powers to be, to ensure the safety and security of minorities, but also of all those suspected of supporting the actual regime.
Recently, Syria witnessed a rise in sectarian violence particularly by those opposed to the regime.
Many communities including Christians, Alawite, Druze and Shi'a Muslims, have been targeted and are facing the risk of human rights abuses by the armed opposition forces.
The bloody conflict that started almost two years ago has left 60,000 people dead. The first victims of this uprising which has developed into a civil war are civilians, who continue to be killed on a daily basis.
According to the UN, more than two million civilians are internally displaced while more than 600,000 refugees have fled into neighboring countries.