Protests Lead to Attacks on US Embassies in Egypt and Libya; Tunisia, Algeria Next?
Conservative Muslims Reportedly Furious Over Anti-Muhammad Film Linked to US Pastor Terry Jones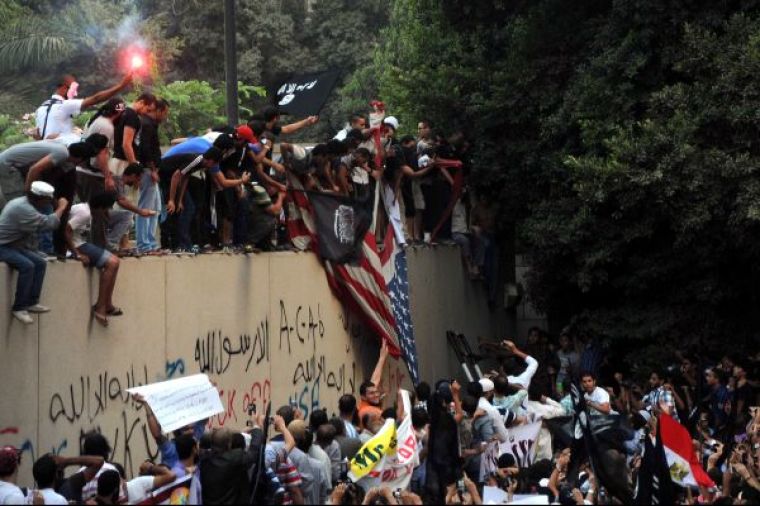 As Americans gathered Tuesday to mark the eleventh anniversary of the 9/11 terrorist attacks, angry Muslims stormed the U.S. embassy in Benghazi, Libya, killing four Americans, including the U.S. ambassador. Similar attacks had occurred hours earlier at the U.S. embassy in Egypt and now there are reports that Muslims in Algeria and Tunisia are being called on to carry out similar attacks.
What started out as protests against an anti-Muhammad film reportedly linked to Florida minister Terry Jones soon lead to gunshots being fired, vehicles being torched and the U.S. consulate in Benghazi, Libya being burned to the ground, according to Fox News. According to various reports, Egyptian protesters also climbed the compound of the U.S. embassy in Cairo to tear down the American flag and replace it with a flag similar to an Islamic one used by Al-Qaida.
President Barack Obama and Secretary of State Hillary Clinton issued strong condemnations of the attacks Wednesday, confirming the death of Ambassador John Christopher Stevens in Libya along with three other Americans.
GOP presidential candidate Mitt Romney has also issued his own statement, attacking Obama for the U.S. embassy in Cairo's previous "disgraceful" apology over the Terry Jones-affiliated anti-Muhammad film and expressing outrage over the attacks.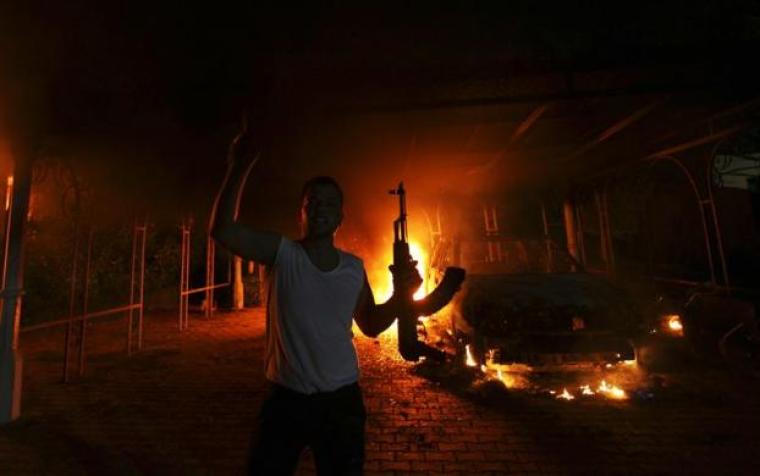 Reports also have emerged that Islamic Salafis, among the most conservation Muslims, are calling for Tunisian citizens to protest in front of the U.S. embassy, prompting American officials to issue an emergency warning.
The Associated Press reports that the embassy in Tunisia has issued an "emergency message" telling Americans in the region that unnamed groups had been using social media to call for protests in front of the embassy "to protest a range of issues." Americans were reportedly told to avoid large groups and unnecessary travel. The embassy in Algiers issued similar warnings. Tunisia and Algeria share borders with Libya.
Russia Today indicated that Salafis in Tunisia were behind the calls for protests, citing local media reports, and that these hardline Islamists had previously tried attacking the embassy only to be pushed back by security forces. RT reports that "many expect another attack."
Meanwhile, CBS News has reported that the U.S. has deployed an "anti-terrorism team of U.S. Marines" to Libya to protect American "interests" in the country in light of the attacks.