PlayStation 4's Hard Drive Replaceable by More Efficient Third Party Memory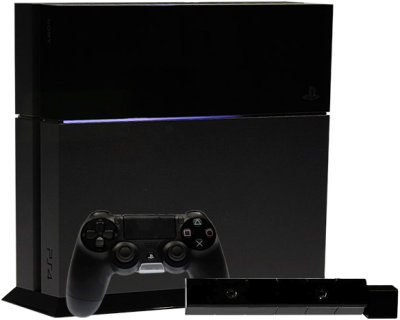 The PS4, like the PS3, will not support external hard rives, but new reports indicate that the hard drive will easily be upgradeable.
Using a Samsung Solid State Drive, a gamer can remove the Sony hard drive and place the the new one into the console without a lot of hassle. The models available that will work for the Sony consoles are 840 ProSeries and 840 EVO Series. The PS4 has a 160GB on its own, so the Pro Series is the way to go because it holds up to 1 terabyte as well as smaller quantities, 250GB and 500GB.
Sony recently released a new promotional trailer for the PlayStation 4 that shows off the console's specs and features in a simple video.
The video zooms in and out as various angles highlight the consoles dimensions and shape. Then Sony begins telling the viewers about the "numbers" in terms of specs.
The specs in the video read:
Memory: GDDRS 8GB
Optical Drive: Blu-ray Disc 6XCAV, DVD 8XCAV
Hard Disk Drive: Built-in 500GB
Main Processor – Shared CPU+GPU: CPU x86-64 AMD Custom Processor, GPU 1.84 TFLOPS, AMD next-generation Radeon
AV Output: HDMI Out, Digital Out (Optical)
I/O and Communication: Super-Speed USB, AUX, Ethernet, IEEE 802.11b/g/n Bluetooth 2.1
 As the Nov. 15 launch date of the PS4 approaches, gamers have a number of great launch games to choose from.
The launch day exclusives include: Killzone: Shadow Fall, DC Universe Online, Injustice: Gods Among Us, Warframe, War Thunder, Contrast, Blacklight:Retribution, Escape-Plan, Flow, Flower, Pinball Arcade, Putty Squad, Resogun, SoundShapes, Switch Galaxy Ultra , DC Universe Online, Skylanders SWAP Force, Super Motherload, Tiny Brains, and Warframe.
Assassin's Creed IV, Battlefield 4, Call of Duty: Ghosts, FIFA 14, Just Dance 2014, Lego Marvel Super Heroes, Madden NFL 25, NBA 2k14, NBA Live 14, and Need for Speed: Rivals will be available for both the PS4 and Xbox One.
Sony has sold over 125,000 pre-orders since Aug. 24, giving it a total of 725,000 in total for the U.S, reported Forbes.
"Week one sales for both consoles in the U.S. are expected to be pretty similar," VGChartz reported in a blog post. "At the current pace the PlayStation 4 should sell just over one million units, while the Xbox One should sell just under one million units."