Pure Flix Digital CEO on Why Church Must 'Re-Engage' With Hollywood to Change Conversation (Exclusive)
Sponsored by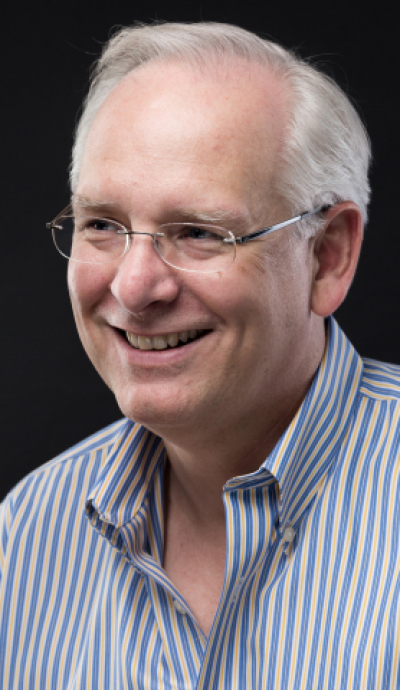 Greg Gudorf believes movies and TV shows don't need to be riddled with sex, violence, and inappropriate language to be entertaining. In fact, they can even be inspirational.
He's so passionate about this belief, that after leaving his 30-year-career in the technology field, he took on the role of CEO of Pure Flix Digital, building a streaming video-on-demand service focused on faith and family programming.
"When I was in technology, the comments I heard were, 'wow, you made the battery last longer, nice job!' What I heard from Pure Flix customers was, 'Finally, I can watch TV with my kids without having to have my hand on the mute button,'" Gudorf said.
PureFlix.com offers thousands of movies and TV shows that are safe for the whole family. By this fall, it will have launched seven original series, the latest being the sitcom "Hitting the Breaks" which guest stars big names like Rob Schneider, Gianna Simone and Carrot Top. This fall, it's releasing the first-ever faith-based soap opera, "Hilton Head Island", starring Antonio Sabato Jr., Donna Mills and Crystal Hunt.
"What we're trying to do at Pure Flix is not say, 'go away from the media', because it's a fact of life now," Gudorf said. "Our role now is to make content available that speaks in a positive, uplifting and even inspirational manner."
He added, "This doesn't mean that we shy away from dramas or action movies, etc., because we have all of those genres. But, everything that we bring to the platform is focused on bringing the good to life."
The average adult in the US is involved in more than 11 hours of media a day, whether it's online media or TV. Estimates are that by the age of 17, the average child will have consumed 65,000 hours of media, compared to about 11,000 hours that the child will spend in school and more than 32 times the number of hours they will spend with a parent.
In light of these shocking statistics, Gudorf believes it falls on parents to pay "extra attention" to what their kids are exposed to via technology.
"I can't help but be frightened by what we're doing to our children with such a media diet," he said. "Parents who choose Christian entertainment are protecting the minds and hearts of their children. We can choose to either rail against what the mainstream media puts out and go with nothing, or we can rail against it and find something positive. That's what Pure Flix is trying to offer."
In the 1930s, '40s and '50s, the Church heavily influenced the movie-making industry: "whether you were 5 or 95, you could go to the theater together and watch a movie," Gudorf said.
In the early '60s, however, the Church pulled out of Hollywood - and the meteoric rise in sex and violence seen in movies since then is undeniable.
"Hollywood's a business, and like any business, they put out what people are responding to. As a society, we respond to the likes of Game of Thrones, or whatever the latest Orange is the New Black episode is," Gudorf said. "At the same time, Hollywood needs to recognize the groundswell of folks who just want good values, clean programming, and an uplifting message."
Still, as seen in the release of films like "Miracles from Heaven", "Risen" and "God's Not Dead," Hollywood seems to be slowly waking up to this realization.
"Hollywood is an interesting animal. At one end, you have this need to be edgy, and that's what drives a lot of the media today," he said. "At the same time, there are studies that show that PG-13 and cleaner content actually produces more revenue than R-rated content. Hollywood, being a money-driven business, is beginning to see that."
Unfortunately, nothing will truly change until the Church - the universal body of Christ - once again gets involved in the conversation.
"For so long, the Church has warned against the dangers of media and preached that we should move away from it," he explained. "But, our human nature is we're hooked, we're addicted. You can tell an addict it's not good for them, but unless you show the addict an alternative, it becomes difficult. Of course, the Church has got the best alternative in the simple words of Jesus Christ Himself. In the media world, we want to make sure those messages come through."
For parents seeking to give their families a clean, uplifting alternative to much of what Hollywood puts out, PureFlix.com is offering a free one-month trial to its video streaming services with thousands of titles. With access to movies and shows ranging from classics like "The Little Rascals" and "The Dick Van Dyke Show" to newer titles including "Woodlawn" and "God's Not Dead 2", there's an option for every taste and interest.
According to Gudorf, Pure Flix isn't stopping anytime soon.
"People are hungry for this kind of content, we see that in the positive response from consumers," he shared. "We'll continue to do more uplifting projects that we believe will resonate with viewers."
PureFlix.com is offering a FREE, one-month trial to thousands of family-friendly and faith-based titles! Click here to sign up now: www.pureflix.com.