Putin Sworn in as Russia's President a Third Time Amid Protests (PHOTOS)
Head of Russia's Orthodox Church and Former Italian Prime Minister Silvio Berlusconi Among Kremlin Guests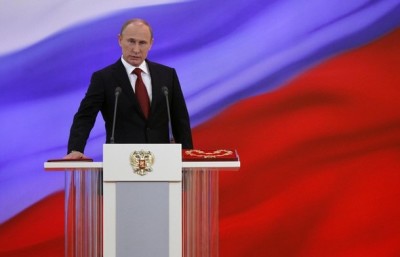 Vladimir Putin, Russia's divisive former president and former prime minister, was sworn in as the federation's president again Monday, amid renewed protests and less than 24 hours after hundreds were arrested in Moscow Sunday.
The newly-minted president moved through sparsely populated Moscow streets in a motorcade, amid heavy security presence, before heading to the inauguration ceremony at the Kremlin State Palace. An estimated 2,000 guests participated in the festivities, including Putin's predecessor, Dmitry Medvedev, Patriarch Kirill, head of Russia's powerful Orthodox Church, and former Italian Prime Minister Silvio Berlusconi.
Putin, president of Russia for a third time, will hold office for the next six years. As observers have noted, the former KGB agent has also indicated that he may run for a fourth term once his current presidency is through -- which means Putin, 59, could legally remain in power until 2024.
"We are entering a new stage of national development," Putin said, as quoted by RIA Novosti, the largest Russian news agency. "We want to live in a democratic country…in a successful Russia."
An increasingly large number of Russians are fed up with Putin's promises of democracy in the country, claiming the media cannot operate freely, the government is corrupted and the business sector seems heavily tied to politics. In Dec. 2011, Moscow saw thousands of protesters in the streets protesting against what many saw as Putin's predictable return to the presidency.
Unrest continued in Moscow Monday, as anti-Putin demonstrators reportedly spent much of the day on the run from helmeted riot police as they tried to demonstrate against the inauguration. More than 100 people were detained, according to media reports.
On Sunday, the eve of Putin's inauguration, at least 20,000 people protested in Moscow. More than 400 people were arrested, and Russia's chief investigative agency said it was considering filing criminal charges of inciting riots against some of those arrested, according to The Associated Press. The authorities also reported that 12 riot police officers were injured.
Protesters marched on a designated route, and the procession started out peacefully, with protesters of all ages, including some parents with children, walking down a wide avenue to a square on an island near the Kremlin, media reported. But some demonstrators attempted to split off and head to the Kremlin, on the other side of the river, which triggered a heavy-handed response from security forces. Three leaders of the opposition movement were reportedly arrested: Sergei Udaltsov, Alexei Navalny and Boris Nemtsov.
In addition to criticizing the government, some have also protested the Russian Orthodox Church, which has been under attack in recent months after it officially backed Putin for the presidency.
Many Russians consider the engagement of Russia's largest church in politics a violation of the separation of church and state. The church released a strong-worded statement in April, claiming it was under attack by oppositional forces.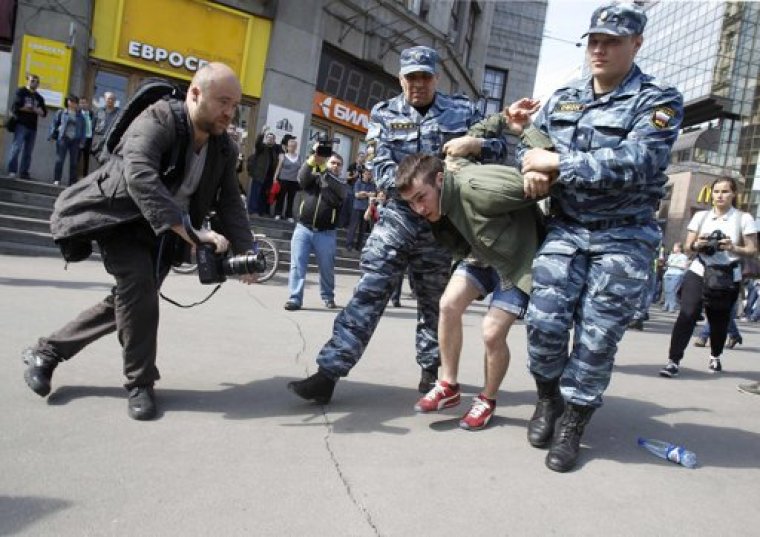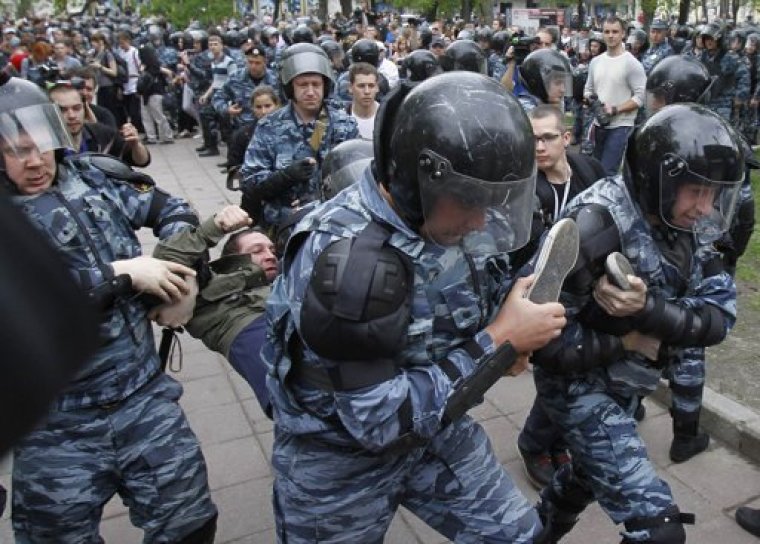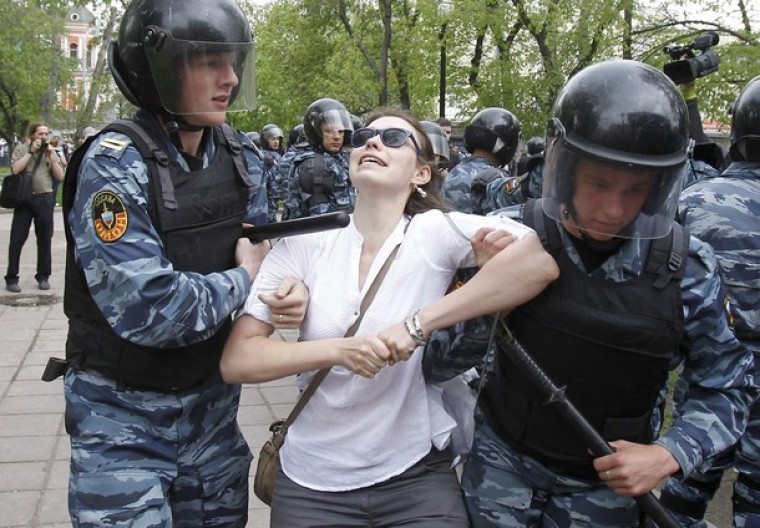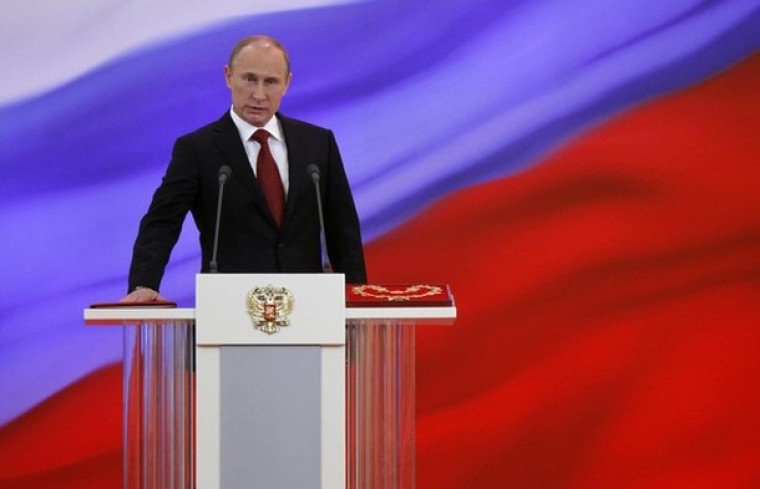 View Photos