R. Kelly Says Only God Can Convince Him Not to Believe Bill Cosby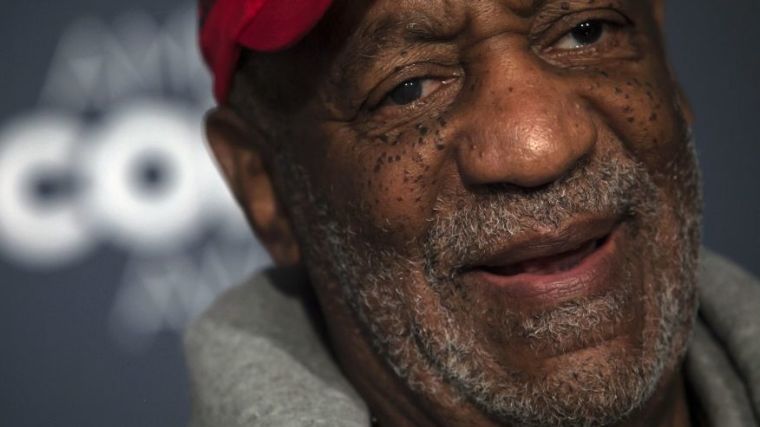 Despite dozens of sexual misconduct allegations brought against comedian Bill Cosby, singer R.Kelly says he will not believe those accusations unless God tells him to.
In an interview with GQ magazine, the 49-year-old singer-songwriter and producer Robert Kelly, said he believed it was strange that older women were bringing up accusations against Cosby decades after it happened.
As a fan of the comedian, Kelly said only God could convince him that Cosby was guilty.
"If God showed me that they were telling the truth, I would say that's wrong. I don't care if it was a zillion years ago," Kelly told GQ. "But God would have to do that, because God is the only one can show me that. When you wait 70 years, 50 years, 40 years, to say something that simple, it's strange. You know why I say that is because it happened to me, and it wasn't true."
Kelly was once accused of making child pornography before being acquitted in 2008 of the 14 counts brought against him. Now Cosby is facing a legal battle after more than four dozen women accused the 78-year-old comedian of either drugging them, committing sexual assault, or both. Cosby became a popular celebrity for his role in the 1980s and 1990s family sitcom "The Cosby Show," as well decades worth of stand up comedy routines and community service.
The recent accusations brought against the comedian may have mired Cosby's image for some, but the comedian is still pressing forth with his comedy tour across North America. Last year, Cosby wrote a letter to his supporters in the community who purchased tickets in order to watch him perform.
"Dear Fans: GOD has blessed me with a wonderful gift to share with all of my fans. For 53 years I have continued to master this gift, which heals the soul and warms hearts, Laughter!" Cosby wrote in a message posted in the Sandusky Register.  "I thank you, the theatre staff (Sandusky State Theater), the event organizers and the Sandusky Community for your continued support and coming to experience family, fun entertainment. Let's Do It Again — I'm Far From Finished."
In a 2011 interview with The Christian Post, Cosby spoke about keeping his faith during tough times. "If you have no faith, you've lost your battle. You can't let things just happen. If you know right from wrong, and you know proof that certain things are true and people are telling you information to guide you and it's good solid information, then you should have it."