Evangelical CEO Dave Ramsey's company fired employees who had premarital sex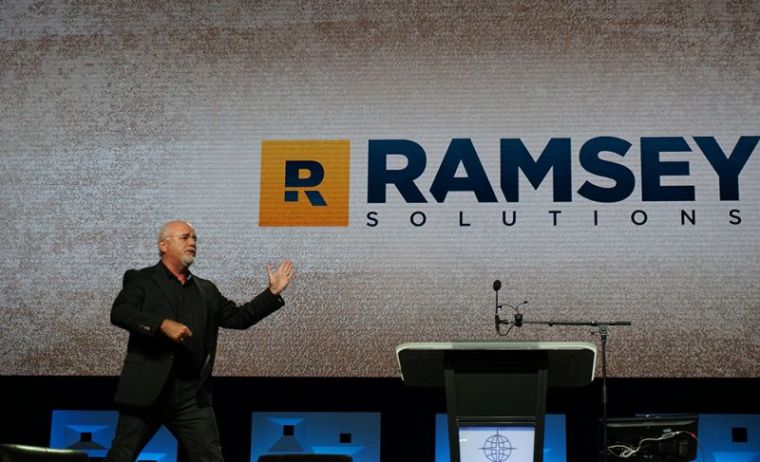 Months after a former employee alleged in a lawsuit that she was fired by evangelical CEO Dave Ramsey's Ramsey Solutions after becoming pregnant, the company's lawyers responded in a recent court filing that she was fired for having premarital sex and so were multiple others.
Ramsey Solutions, which has more than 800 employees, helps "people regain control of their money, build wealth, grow their leadership skills, and enhance their lives through personal development."
The company also expects its employees to live by Judeo-Christian principles and submit to its "righteous living" policy.
In a recent motion to dismiss the case, cited Monday by The Tennessean, the company's lawyers say former administrative assistant Caitlin O'Connor was terminated last June because she isn't legally married to the father of her child.
They argue that at least 12 other employees have been disciplined for having sex before marriage in recent years. The others were either terminated or resigned before they could be fired, court documents show. 
O'Connor alleged in her lawsuit filed in July 2020 that just days after she informed the company's head of human resources, Armand Lopez, that she was 12 weeks pregnant and wanted to submit paperwork for maternity leave and other legally protected accommodations, she was fired due to her pregnancy and violating Ramsey Solutions' "Company Conduct" policy.
The company said at least two employees were fired for having extramarital sex. Additionally, every employee who engaged in premarital sex was also terminated.
The "Company Conduct" provision in the company's handbook states: "The image of Ramsey Solutions is held out to be Christian. Should a team member engage in behavior not consistent with traditional Judeo-Christian values or teaching, it would damage the image and the value of our good will and our brand. If this should occur, the team member would be subject to review, probation, or termination."
The company's code of conduct also incorporates a "righteous living" policy, which prohibits premarital sex.
In a Q&A posted on his company's website, Ramsey makes it very clear that he is serious about his moral code of conduct and takes a zero-tolerance approach to sins like extramarital affairs.
"We have a moral code of conduct at our office. I fire people if they have extramarital affairs. The hilarious thing is I put that on Twitter and people go, 'Won't you get sued for that?' Uh, no, you're allowed to discriminate against infidelity," he wrote. "I've got a right to tell my employees whatever I want to tell them. They freaking work for me. This is an employment-at-will state, which means if I decide I don't like people with green eyes, I don't have to hire you. I don't have to keep you anymore."
"If your spouse can't trust you, what makes you think I can trust you?" he added. "I'm forgiving. I forgive the person. You can forgive a dog that bites you, but don't stick your hand out again, stupid. You're going to get bit again. There's a difference between forgiveness and reconciliation. Some of my brothers and sisters in Christ aren't theologically deep enough to grasp that."
Jennifer Bennett Shinall, a Vanderbilt University law school professor who focuses on discrimination, including the areas of gender and pregnancy, raised concern with the Tennessean about how Ramsey Solutions manages to investigate the sex lives employees in a way that isn't biased against women. She argues that since women have the ability to get pregnant, they can't hide their sex lives as easily as men. 
"It is certainly going to be more obvious because of pregnancy," she told The Tennessean. "It is going to be more obvious if a woman is engaging in premarital sex than men."