Randy Alcorn on Evangelical Sex Scandals: Bad Pastors Just Reappear at New Churches, Repeat Sins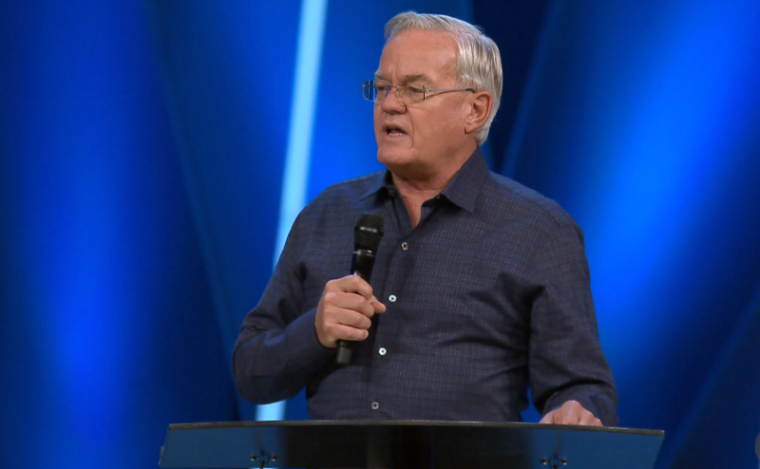 Christian author Randy Alcorn has warned in the wake of the Bill Hybels and many other evangelical sex abuse scandals that too often the same mistakes are repeated.
Alcorn, who is also founder and director of Eternal Perspective Ministries, mentioned in a blog post on Monday several recent cases of sexual misconduct and abuse that have rocked the evangelical world, from university professors to pastors taking advantage of students and congregants.
While he did not mention Willow Creek Community Church and its former senior pastor Bill Hybels by name, he summarized the scandal at the megachurch:
"One of the most prominent pastors in the country, from one of the most prominent churches has had numerous women come forward accusing him of sexual advances going back many years. The entire board and most of the pastoral staff have resigned, some of them due to realizing they had defended the pastor and discredited the victims and hence disqualified themselves," Alcorn described.
"Last I heard the pastor was still denying he'd done anything wrong, despite the testimonies of all the women, including highly credible people in the church ministry. If these things had been taken seriously and investigated from the beginning, the outcome could have been very different, and a great deal of the harm to victims could have been prevented."
The author said that as tragic as it is, such scandals are "nothing new."
"The evangelical landscape is littered with the carcasses of lives and ministries decimated by sexual sin. For every well-known Christian television personality or evangelical leader who commits sexual immorality, there are any number of lesser-known local pastors, Bible teachers, and parachurch workers who quietly resign or are fired for the same," he added.
"Most of us can name several, some dozens, and some many more. Three Christian leaders I know of sat down together and between them came up with a list of 250 names."
Alcorn pointed out that ministry is a sacred trust, and that violating it for sexual conquest "is a particularly deplorable behavior."
He said that he knows of guilty pastors who have been dismissed by their ministries only to reappear at new churches who fail to do their background research, which too often leads to them repeating their sins.
"Countless churches have hired a pastor who ends up in immorality, only to find out that he had been guilty of the same in his previous church, which they had failed to ask about his character, morality and reputation. To not do so in our current moral climate is irresponsible in the extreme," he wrote.
Alcorn warned that when it comes to forgiveness, the Church should always move toward restoration, but that does not mean that abusing pastors should automatically be placed back in positions of authority.
"Church members inevitably begin to think that sexually immoral acts must not be a big deal if a 'man of God' can be restored to his position of leadership without much more than a slap of the hand (and in some cases, a paid leave of absence)," he added.
"This only perpetuates the problem, and makes people laugh at the church for its hypocrisy in claiming a higher standard than the world (whereas a public school teacher dismissed for sexual impropriety is unlikely to ever be given a second chance)."
Other pastors and theologians have also said that ministries need to realize just how serious sexual abuse sins are.
Author and preacher Max Lucado at Oak Hills Church in Texas said that clergy and pastor scandals can make people question their faith.
"Even deeper, at risk is our faith in God; if not His existence, at least His goodness. How could God allow this to happen?" he positioned in an op-ed for Fox News last week.
Roger E. Olson, professor of Christian Theology of Ethics at George W. Truett Theological Seminary at Baylor University in Waco, Texas, separately argued that America's megachurch model "isn't working."
"My suggestion is that people (and I'm talking primarily to evangelical Christians) be much more suspicious than they tend to be — about powerful, celebrity spiritual leaders who are not accountable to anyone but themselves and their handpicked boards ('yes men')," Olson warned in a blog post earlier in August.