Rapper Paul Wall Releases Christian-Themed Song Days After Felony Drug Arrest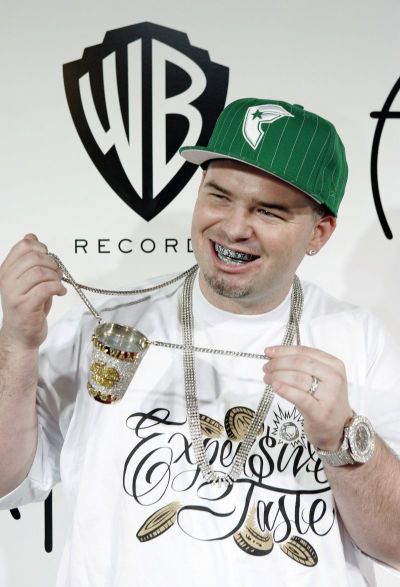 Mainstream rapper Paul Wall was recently arrested in Houston, Texas, on felony drug charges just days before the release of a Christian-themed track. 
Grammy nominated rapper Wall joined fellow Houston emcee Pyrexx on the release of his new Christian album, "I'm Run'N."
The video for the song came at the top of the year just days after being charged by the Houston Police Department for narcotics possession in which Wall, rapper Baby Bash (legal name Ronald Bryant) and seven others were arrested.
"I'm Run'N" also features T'Burton and Canon. Wall took the second verse of the song and in the video is seen in a classroom before rapping his lyrics.
"I'm running from my demons, full sprint gotta catch my breath/ Hard time sometimes it's hard to tell what's a test/I pray when I rise throughout the day and when I rest/ Renewed spirit, I've gots to keep my faith refreshed/ Give me success, keep the stress, saved, I don't fear death/ Running late to Bible study traffic was a mess/ God's love is simple checkers bro it ain't chess/ Whenever I'm lost I follow God's GPS/ Ran up on a preacher said a prayer then kept on my quest/ I always give my best, nothing less/ We spread love you can save the drama keep the mess/ Reppin for that Houston text Paul Wall and Pyrexx," Wall rapped.
The 35-year-old was charged with possession of a controlled substance with intent to deliver in December 2016 and and both he and Bryant had bonds set at $20,000.
Local news station, KRPC 2 reported that a judge found probable cause that each rapper was engaging in organized criminal activity and they were charged with manufacturing and delivering a controlled substance between 4 and 400 grams.
Wall took to Instagram last Wednesday to thank his fans who are standing behind him. 
"Thank you for the prayers and support," he wrote.
Wall's attorney Jolanda Jones said in a statement shared with The Christian Post that he is innocent. "We are confident that after a thorough investigation of these allegations, Mr. Slayton (Wall's legal last name) will be proven not guilty," she said.
After being released from jail, Bryant took to Twitter to comment on his arrest and drug charges. 
"Got caught up with a lil weed y'all, no biggie. Lol #cannabiscommunity," he tweeted.
In an interview with Houston news station KHOU on Friday, Bryant added, "People make mistakes and that's what happened, huge, yeah, yeah pretty big mistake. 
"It's 150 people there, some people have wax, which is THC concentrate, it's no drug. They try to make it sound like a drug raid, but they are doing their job and we shouldn't have did it. We did it at a public place and you know this ain't California y'all," Bryant said in reference to the smoke shop on Yale Street in Houston where he and Wall were arrested. 
This is not the first time that Wall and Bryant have been in trouble together. According to TMZ, public records show that the pair was charged with possession of marijuana in El Paso, Texas, in 2011.