Ray Comfort: Professor's Hatred of Christianity Is 'Anger at God for Being Told What to Do'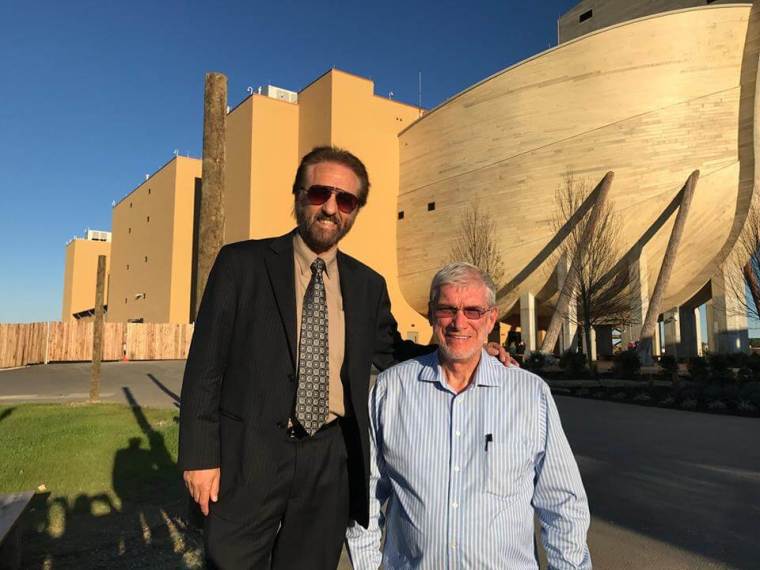 Evangelist Ray Comfort says public displays of hatred toward God and Christianity, such as a recent attack on the faith by a University of Minnesota professor, are aligned with warnings found in the Bible. 
PZ Myers, an associate professor of biology at the University of Minnesota, wrote in a blog post last week titled "Odious Christianity" that Young Earth Creationist Ken Ham and his beliefs are one of the reasons why he has a problem with the religion.
"I woke up to Ken Ham testifying to his faith ... and demonstrating why I hate Christianity," Myers wrote, linking to posts by Ham stating that despite what secular humanists believe, the ultimate cause of death in the world is sin.
"Hate is a strong word, but not strong enough for my feelings. Ken Ham might be a decent human being if he weren't so thoroughly poisoned by this toxic faith he professes, and insists on infecting others. Christianity is the rot that corrupts minds," Myers asserted before explaining why he rejects the notion of sin.
"We certainly do accept that death is inevitable, but not because we are wicked — the wicked often seem to flourish while the good may die young. Are we to measure the virtue of human beings by their longevity? Charles Manson is 82, and surely destined to join the saints in heaven, while every infant death must open a chute directly to hell for its wicked soul," Myers wrote as part of his argument.
Comfort came to Ham's defense in a separate Facebook post, and argued that as found in Romans 8:7, which reads "because the carnal mind is enmity against God; for it is not subject to the law of God, nor indeed can be," Myers' contempt for Christianity is "perfectly in line with the Bible."
The evangelist said that the professor is "unashamedly godless," and so his mind "is at 'enmity' against God."
"That means he is in a continual state of hostility towards his Creator. That certainly is true. Even though he doesn't believe that He exists, but he contemptuously hates the very thought of 'a god,'" Comfort said.
In his post, Myers laments the death of his sister who "died suffering in a hospital bed of a massive systemic infection, leaving behind two young children."
Myers added, "To Ken Ham, she deserved her death because she'd transgressed in some unknowing way against his mighty, vengeful god."
Comfort insisted, however, that the death of his loved ones is not the main reason he is angry.
"His anger is primarily at God and His Law, because he doesn't like being told what to do. Like you and I before we came to Christ, he loves his sin, and he who loves the darkness hates the light," the evangelist wrote.