5 Reactions to Doug Jones Defeating Roy Moore in Alabama Senate Race
5. Mike Huckabee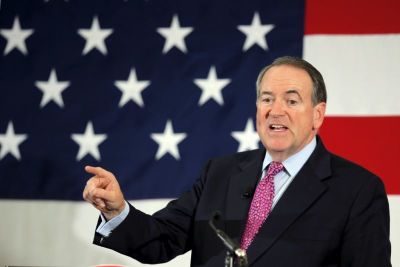 Former governor of Arkansas and Christian minister Mike Huckabee argued that Moore has little to gain by not conceding the election.
"Roy Moore won't concede; says will wait on God to speak. God wasn't registered to vote in AL but the ppl who voted did speak and it wasn't close enough for recount. In elections everyone does NOT get a trophy," Huckabee tweeted early Wednesday morning.
"I know first hand but it's best to exit with class," the former Republican presidential candidate wrote.
Huckabee initially endorsed Moore back in September, stating "if the GOP establishment is horrified at the notion of Judge Moore being elected, then by all means, let's hope the wonderful people of Alabama make Judge Moore into Senator Moore!"
Responding to the allegations of sexual misconduct again Moore, Huckabee added earlier this month: "He's denied the charges against him vehemently and categorically ... none of this is good, none of us like this idea that people have these clouds over them, but I think he ultimately wins."