Reba McEntire Releases New Song 'Pray For Peace,' Calls It 'Gift From God'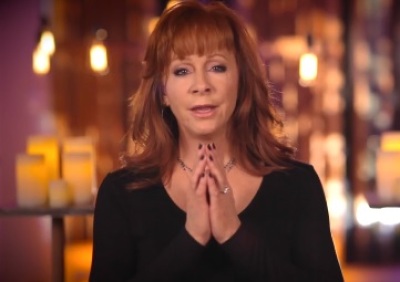 Country music star Reba McEntire has recruited people from around the world to create a music video to accompany her new song "Pray For Peace." This is the first song McEntire has released in four years.
McEntire detailed the song's creation on her Facebook page on Monday.
"I feel this song is a gift from God," McEntire's Facebook entry, which has received 164,000 likes since Monday, read. "I have never worked on a song as long as this one. It went from a bass drum, fiddle and singers to guest artists singing with me, adding more instruments and even a choir and a bagpipe! It's an act of perseverance, prayer, hope, fellowship and mostly love."
McEntire also wrote that she was inspired to create the song last year while walking on her property in Tennessee. "The idea to write the song 'Pray for Peace' came to me last year as I was walking on our place in Gallatin, [Tennessee]."
"For days I'd sing, 'pray for peace,' over and over. It wasn't until several months later did the other parts start to fall in place. Some, not until we got into the studio to record it."
The inspirational song is coupled with an equally touching music video that begins with the country music star slowly approaching the camera, putting her hands together in the form of prayer and singing over and over "pray for peace." The music video then shows brief black and white videos of people "praying for peace" taken from all over the world. Some of the short clips include children, while others include U.S. soldiers, airline pilots, ranchers and even an entire village in Africa.
In the song, McEntire encourages people to pray for families, country leaders, forgiveness, wisdom, and knowledge, among other things. Those participating in the video carry out hand motions to go along with the chorus "pray for peace" by clasping their hands together in prayer and then making peace signs with both hands.
Other artists have expressed their support for McEntire's message. Keith Urban, wife Nicole Kidman and their two daughters posted a video on Facebook encouraging others to follow McEntire's message and "pray for peace." The song has picked up traction on social media as well, with supporters tweeting the phrase "pray for peace."
The 59-year-old country music star's daughter-in-law, Kelly Clarkson, who sings backup vocals in the song, tweeted a link of the music video with the caption: "So honored that Reba asked me to lend my voice to this new song she wrote!" The country music trio The Band Perry also posted a short clip of themselves carrying out the hand motions shown in the original music video with the caption "#prayforpeace."
It remains unclear if this recent song is an indication that a full-length album will be released by the award-winning songstress. This is McEntire's first song release since her 2010 album "All the Women I Am."