Religious Liberty, Marriage & Liberal Protestants vs. Ecumenical Consensus In the United Methodist Church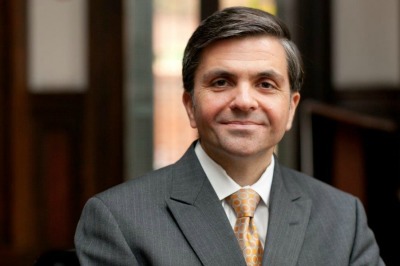 An interfaith statement defending marriage, conscience rights and religious liberty models authentic inter religious collaboration. Signed by Southern Baptist, Catholic, Mormon, Muslim, Anglican, Orthodox and Evangelical leaders, it declares:
It is in the best interests of the state to encourage and uphold the family founded on marriage and to afford the union of husband and wife unique legal protection and reinforcement.
The redefinition of legal marriage to include any other type of relationship has serious consequences, especially for religious freedom. It changes every law involving marital status, requiring that other such relationships be treated as if they were the same as the marital relationship of a man and a woman. No person or community, including religious organizations and individuals of faith, should be forced to accept this redefinition. For many people, accepting a redefinition of marriage would be to act against their conscience and to deny their religious beliefs and moral convictions. Government should protect the rights of those with differing views of marriage to express their beliefs and convictions without fear of intimidation, marginalization or unwarranted charges that their values imply hostility, animosity, or hatred of others.
In this and in all that we do, we are motivated by our duty to love God and neighbor. This love extends to all those who disagree with us on this issue. The well being of men, women, and the children they conceive compels us to stand for marriage as the union of one man and one woman. We call for the preservation of the unique meaning of marriage in the law, and for renewed respect for religious freedom and for the conscience rights of all in accord with the common good.
These principles unite most religionists in America.
An unfortunate counter to this declaration was an appeal by Pennsylvania's United Methodist bishops, who urged their state to codify against "discrimination" aimed at lesbian-gay-bisexual-transgender persons.
These bishops completely ignore that United Methodism officially affirms laws in civil society defining marriage as the union of man and woman. Instead they say:
Religious freedom means we have the right to our own personal beliefs about the moral issues related to sexual orientation or gender identity. Nothing in this proposed law challenges that and the same religious exemptions that have been in the law since 1955 already preserve our freedom to hire and celebrate marriages according to our church teachings.
Question for the bishops: is religious freedom limited to internal church practice and not protected outside religious institutions in commerce and public speech?
They continue:
However, it has never been the case that religious freedom has meant that we can impose our own religious beliefs on others outside of our church or restrict their liberty to live as equals in our communities. We encourage United Methodist business owners and landlords to treat LGBT employees, customers, and tenants with the same love, respect, and hospitality that Jesus offered to all he encountered.
Question for the bishops: If the owners of a bed and breakfast will rent a bedroom only to married male-female couples, should the state shut down their business? If a male employee appears at the workplace wearing a dress, or a female employee insists on being called "he" and using the men's room, must an employer accept or incur closure or other penalties by the state?
More from the bishops:
We recognize that many of our members and others in society are struggling with changes in our civil laws related to marriage. Many of us understand marriage to be a relationship between one man and one woman bound together by God. Religious freedom allows us to retain that understanding within the context of our religious creeds and rituals.
Question for the bishops: Why do you neglect to share United Methodism's official stance on marriage? And why do you again imply that conscience rights only are allowed within private "religious creeds and rituals." Do you think freedom of speech merits protection only a few hours on Sunday mornings?
And more:
The civil contract of marriage, however, is open to all in our society and has been recognized as a human right by the United Nations. Our society has decided to allow same-sex couples to have access to the more than 1000 legal benefits of civil marriage that protect these couples and their children.
Question for the bishops: The United Nations doesn't recognize same sex marriage as a human right, and even if it did, would the UN for you override Christian teaching?
They add:
Recent events have highlighted the discomfort some religious people experience about providing goods and services to same-sex couples seeking to be married. We believe that the obligation to love our neighbors by treating them with dignity and respect must be the first consideration. This is the core of the teaching of Jesus and is more important than any moral judgment we might make about the behavior of others. It is problematic to consider changing our laws to allow people to turn others away based on moral disapproval. When would such a law allow others to judge us and restrict our own liberty to live as equals in society?
Question for bishops: Do you believe the state should financially destroy persons of conscience who decline to service same sex rites, such as the Oregon baker possibly fined $135,000? By extension, should Orthodox Jews be forced to work Saturdays, Muslims compelled to cater Christian evangelistic rallies, and atheists forced to publish religious paraphernalia?
The bishops conclude:
Brothers and sisters, let us bear with one another in love and freedom. Let us recognize the unjust suffering experienced by our LGBT brothers and sisters when they are marginalized and dehumanized, and act to protect them from harm. Let us pray for our state legislators that they will have the wisdom and courage to do what is just, and let us lift up our voices to them in encouragement – because of our faith in the Good News of Jesus Christ.
Question for bishops: How are "LGBT brothers and sisters" currently suffering in Pennsylvania in terms of employment and public accommodation? Why do you reduce these persons to a modern secular category of sexual focus instead of through the lens and dignity of Christian anthropology? And when will you speak about authentic suffering by Christian brothers and sisters, who are being butchered, tormented and imprisoned in dozens of countries?
These Methodist bishops, like most Mainline Protestant officials, cannot be truly ecumenical or even interfaith, unlike the first group cited above, because they are captive to the radical individualism of modern Western culture. Their focus is on rights, entitlement, self-actualization and materialism. They can join with other liberal religionists to demand increased spending for food stamps, or to denounce U.S. military actions. But they cannot speak to the profound moral and spiritual issues that unite most religious believers and especially Christians about human existence.
Most religionists, unlike liberal Mainline Protestants, believe in transcendent truth and God-ordained community, not self-empowered individuals creating their own reality and demanding coerced affirmation. In short, they believe in a "common good" that is constant through time and culture, as cited by the above interfaith statement.
Let's pray that the confused officials of dying Mainline Protestantism rediscover their spiritual roots, and that some day they return to an ecumenical Christian consensus that sees the individual person as part of a wider God-created cosmos of both rights and responsibilities, undergirded by dignity and liberty.
Prior to joining the IRD in 1994, Mark worked eight years for the Central Intelligence Agency. He is a graduate of Georgetown University and is a native of Arlington, Virginia. A lifelong United Methodist, he has been active in United Methodist renewal since 1988, when he wrote a study about denominational funding of pro-Marxist groups for his local congregation. He attends a United Methodist church in Alexandria, Virginia. Follow Mark on Twitter
@markdtooley
.