Republicans Warn Pope Francis on 'Lecturing' Them on 'Far-Left Issues' Ahead of Address to Congress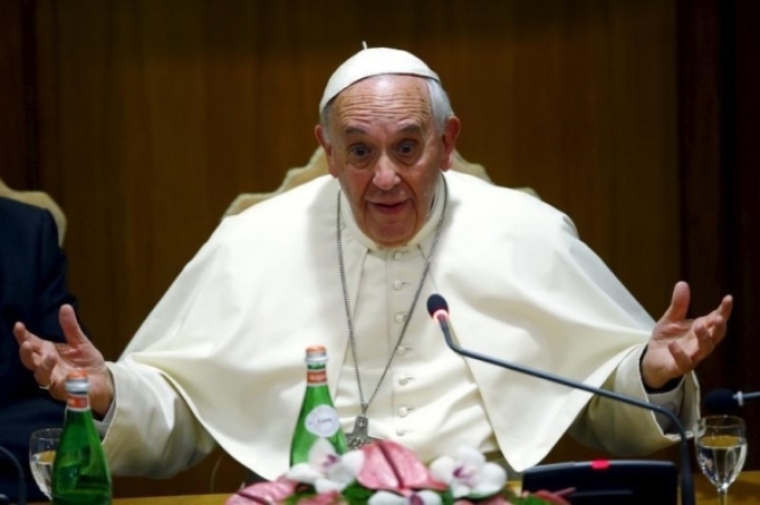 A number of Republican politicians have warned Pope Francis against "lecturing" them on issues such as climate change and capitalism ahead of the pontiff's major address at a joint session of Congress on Thursday.
"I think it's totally inappropriate that the Pope is weighing in on all the real sensitive, far-left issues," said Oklahoma Republican Senator James Inhofe in an interview with CNN. "I'm not a Catholic, but my Catholic friends in Oklahoma are not real pleased with it."
Rep. Paul Gosar, a Catholic Republican from Arizona, added:
"I don't need to be lectured by the Pope about climate change. When he wants to take a political position, I will tell you: He is free and clear to be criticized like the rest of us."
CNN wrote that Francis' visit it creating an "awkward moment" for Republicans in Washington, noting the tension between conservatives and some of the Vatican leader's strong comments on the dangers of capitalism and man-made climate change.
Francis has been especially vocal about the environment, and in June released the 184-page "Laudato Si,'" or "Praise Be to You" encyclical, which tackled the damage man-made climate change inflicts on the poorest populations.
"The urgent challenge to protect our common home includes a concern to bring the whole human family together to seek a sustainable and integral development, for we know that things can change," Francis wrote.
The pontiffs' outspokenness has been criticized by some Republican Catholics, such as presidential candidate Rick Santorum, who suggested that Francis should "leave the science to the scientists" and focus more on religion.
Francis has also been accused of backing Marxism by notable conservative commentators such as radio commentator Rush Limbaugh, who in 2013 criticized the pope for linking "tyranny" with "unfettered capitalism."
In June, the Catholic leader hit back against accusations that he is a communist, however, and said that his focus on taking care of the poor is part of the Christian Gospel.
Francis insisted that "poverty is at the very center of the Gospel: If we remove poverty from the Gospel, no one would be able to understand anything about the message of Jesus."
A number of high-ranking American Catholics from opposite political fields will attend Francis' speech at Congress, including Vice President Joe Biden, a Democrat, and House Speaker John Boehner of the Republican Party.
Boehner has called Francis' upcoming speech "one of the biggest events in the history of the Capitol."
Missouri Republican Sen. Roy Blunt, a member of the GOP leadership, added that he hopes Francis "casts a fairly wide net, talking about things like religious freedom and the issues that affect families."
Blunt admitted, however: "I don't think we have much control over what he says."