'Resenting God' author says people should share their true feelings with God
'Resenting God' author says people should share their true feelings with God
Christians often struggle with feelings of resentment, particularly resentment toward God during times of immense struggle and grief.
In his book, Resenting God: Escape the Downward Spiral of Blame,John I. Snyder, an ordained Presbyterian minister who preaches at Starnberg Fellowship International Church in Germany, applies his years of experience serving in missions worldwide and ministering in the U.S. and Europe, to help believers find healing and a better understanding of why God allows suffering and why it's OK to be honest with God about our disappointments when life doesn't go as we planned.
The following is an edited transcript of The Christian Post's interview with Snyder where he explains the dangers of resenting the only One who can truly bring healing and freedom during life's toughest battles.
CP: Why did you want to write a book about resentment? Is there a personal experience that inspired it?
Snyder: People have often said to me, "I tried the God thing. I prayed and prayed, but He didn't do a thing for me. I don't need Him." It's these words coming from the depths of pain and misunderstanding about God that I wanted to correct.
Years ago, I had my own experience of disillusionment and resentment. It was after 10 straight years of academic study, in preparation for what I believed God had clearly called me to do, when He suddenly took away what I needed most, my ability to read. I didn't read again for seven years. I couldn't put this together. It seemed so random and out of character with anything I had ever experienced.
I had no mentors or advisors to help me through this, but I did seem to have plenty of "Job's comforters" — who only intensified my confusion. This didn't help me any and I ended up blaming God, and it took me years to understand God's sovereign power and His best for my life. So when someone else is going through the same feelings of abandonment and despair, I want to encourage them away from the downward spiral of blaming God into a healthy and loving relationship with Him.
CP: We live at a time when society encourages indignation toward God, especially after mass shootings and natural disasters. In your book you address this. Can you tell us about it?
Snyder: You're right, God does get blamed for anything and everything, not only by hostile skeptics but also by believers. Have you noticed what a little child does when he trips on something and falls down? When you rush to help him up, he turns accusing eyes to you. You made him fall! It was your fault! We are no different when it comes to God and our problems. Who better to blame than the One who made us?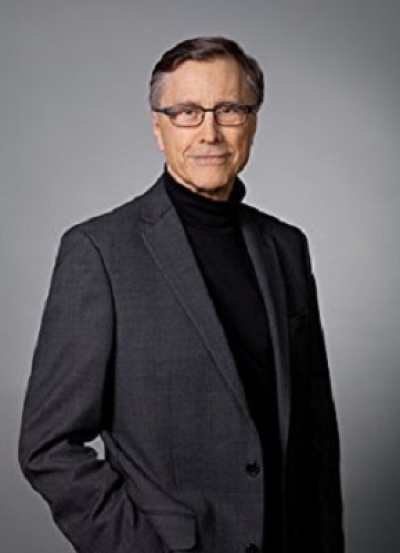 If we understand that God is sovereign, and can arrange or rearrange what He chooses, then it's inevitable that we ask the question, "God, why didn't you stop it?" Why did God permit it? This is probably the number one complaint that turns from a simple question into a smoldering rage against God and the Bible.
God has never given us a tidy answer for why He permits suffering and disaster. But what we do know about God, not just from the Bible, is that He always has our ultimate best in mind.
Also, from the testimonies of those who have gone through deep suffering and pain, we hear He permits these things in our life, for our good. In Philippians, the Apostle Paul states, "For it has been granted to you on behalf of Christ not only to believe in Him, but also to suffer for Him."
That's a hard pill to swallow — suffering, a gift? Particularly when you've been praying for the life of a loved one or a rescue from some disastrous situation. But the Bible assures us that God exploits all human evil and natural disasters for His own eternal purposes. He restrains them to keep the world from becoming as bad as it could be, or wants to be, and He restores to His people what they've lost because of them — even a hundredfold.
CP: You outline "setups" we give ourselves that lead to resenting God. What are some things we should avoid to keep bitterness from setting in and why?
Snyder: We set ourselves up for resentment in several ways. It might be because our theology has been shaped by false teaching. Some pastors and believers are persuaded that even to admit a bit of disappointment or resentment toward God is an automatic fail as a Christian. This is a dangerous teaching and can easily lead people away from the faith.
In counseling, I hear the following that cause people to turn resentful and bitter toward God:
-I don't know who God really is.
-I perceive some failure on God's part (usually a seemingly unanswered prayer).
-Life's stresses are consuming me.
-I struggle with God's sovereignty (He's in charge, and I'm not).
-My life situation is distressing. It isn't what I expected.
-I am discouraged.
-I have been mistreated and abused.
We prescribe the way God should respond in certain situations and when He doesn't, our resentment and bitterness grows — God was AWOL; God let me down; God didn't deliver on His promises; I prayed for patience, God sent me pain; Christians behaved abominably; the list is endless. Often only a good dose of reality leads us to a mature view of the God we worship.
We need to avoid building on our own misperceptions of the character of God, and the way He works in the world. It's good to avoid the "God didn't deliver" complaint. We obeyed the rules, did the right things, but God didn't come through. Unless something happens to interrupt this line of reasoning, the believer ends up alienated and full of bitterness against the very One who is their most innocent and faithful friend.
It's the testimony of God's people for over four thousand years that God frequently gives us more than we ask for, or better than we expect. This truth is the oldest, longest-running witness. In God's appointed time, His gifts are on the lavish, overly generous side.
CP: A topic explored in the book is struggling with sin, particularly for those who identify as LGBT and resent God over that battle. What is something you can share with us concerning this?
Snyder: The Good News of the Gospel is that Jesus came to save all struggling with sin and guilt, to rescue and to deliver. Nothing is beyond the grace of God.
As believers we are called to love people and point them to God. It's often not the God of the Bible or Jesus that they have a problem with, but the God of judgmental Christians. Our responsibility is to try to point them to Jesus, then allow this new, transformative relationship to bring all of life into His realm, and according to His will. This is true of every person everywhere, regardless of what they face.
From the Bible's point of view, guilt, real guilt, is first and foremost not a feeling. It's a state of being. It is the position of being out of line with our God by virtue of our sin. It can be fixed only by being placed into a right relationship with God, a solution that's brought about only by God Himself, not by us.
The practical result of this in the spiritual dimension is this: the heavenly Judge removes our guilt and declares us free to go. Through confession of our sins, repentance (with God's help, turning away from them) and forgiveness we are released to live a life without guilt or condemnation. The Apostle Paul said, "Therefore, there is now no condemnation for those who are in Christ Jesus" (Romans 8:1).
However, we need to keep in mind that transformation and guilt-free living don't take place with the snap of our fingers. For some, a minority of believers, the confidence of God's forgiveness and cleansing power seems instantaneous, like waking to the bright sunlight after a long, dark night. For others, it takes place slowly, a zigzag process with plenty of ups and downs, advances and retreats. But, like a business graph, it shows a general upward trend, despite many advances and retreats. It's part of a broader program of what we call sanctification, personal growth over time into the image of Jesus the Son.
CP: What suggestions do you offer people to help them avoid resenting God when tragedy strikes or He is silent?
Snyder: One main thing my own journey has taught me is that we need to wait until the final act of the play to see how the story turns out. My suggestion would be, even when we're facing something very difficult: wait for God to show you His presence in the midst of your suffering. He will meet you there.
God may seem to be silent for a while — He often takes His time in answering prayer. We want an answer right now, but He uses time to bring about His own purposes, and sometimes lots of time! He may seem slow in bringing His answers, but He's never late.
If we've been praying for something for a long time, we know that Heaven can sometimes seem very silent. This is just a feeling — it comes and goes, and isn't something we should base our theology on.
But sometimes those silences become a straightforward no. What then? How do we understand a direct no from God?
First, we need to remember we're here for God's purposes and pleasures. We also discover that God gets more accomplished with a no than a yes. If we had everything we asked for the minute we asked, we probably wouldn't learn very much! God uses trials and tribulations to teaches us to rely on Him, or we would never grow spiritually. Let's face it, when things are going well, how easy is it to put God in the backseat and veer off on our own?
We learn from our weakness how strong God is. The Apostle Paul is a great example of this. God gave him a no to repeated prayers for healing, which kept him reliant on God's strength. That no was one of the best answers to prayer Paul ever heard.
This might seem harsh, but we also know from Scripture that God is our gracious Father who wants only the very best for us. He knows what that is, and He'll put you through whatever it takes to get you to that perfect place. God's no can actually be a yes to a lifetime of blessing.
CP: Many in the church have harbored resentment against God but smile through it. Talk to us about being transparent and finding freedom?
Snyder: Unfortunately, in the church and our Christian walk, we are often warned against complaining about God or harboring any resentment toward Him. We're told we shouldn't even feel this way. We need to lie about how we really feel — for Jesus' sake. This is a lie whether we tell it to ourselves or hear it from someone else.
There's so much wrong with this thinking — how is Jesus honored by such fake behavior? As Christians, we are called to be honest and trustworthy. No one outside looking in buys the false advertising because they know it's not real.
And we can't fool God!
He who created us knows every single thing about us. The Psalmist cries out, "Where can I flee from your presence?" (Psalm 139:7). God wants us to have a truthful relationship with Him — this means telling Him that we feel let down or discouraged, even bitter and angry. There's nothing we can hide from Him. In every relationship at some time, one person is going to get mad. How can we expect our relationship with God to be any different?
God is bigger than our anger and our grief. God is the only Being who doesn't take our tempers and rages personally — and He is the only One who can actually do something positive about our situation. So whatever we throw at Him, however unpleasant it might be, He will not walk away from us hurt or offended. He will never abandon you. He can take it and He is the One who will walk with you and sustain you through any circumstance in life, whatever may come.
CP: What are the dangers of holding things against God?
Snyder: The biggest danger of holding things against God is that we will miss out on the biggest blessings and rescues in our life; instead, we will be filled with bitterness, resentment, and anger. Walking out on God might make us feel good temporarily, but in reality, it's walking out on life and hope. We eventually discover that it's much worse on the other side.
Resentment and bitterness are like a cancer that destroys everything it touches. When it comes to Christian faith, it can eat up trust and confidence in God faster than a flesh-eating virus can dissolve the tissues of a human body.
Most of us, at least in Western nations, have been raised directly or indirectly on the ideas of the Bible. We imagine a God who is loving and purposeful, a God who looks kindly upon His creatures — God our Father is loving and merciful. But filled with resentment and in our limited understanding of His good purposes for us, we'll turn away from God and run toward what appears to be the Promised Land only to discover it's merely a mirage in the desert.
CP: What further advice do you have for our Christian Post audience?
Snyder: My family and I have discovered over the years that when facing any particularly difficult circumstances, a period of 100 days of prayer often makes all the difference. This is not a long, grinding, monastic-like vigil, but dedicating some time each day to a specific problem, usually with someone else. It may be any time of the day, and may be only five minutes, but it keeps the issue before us, and constantly before God.
It's not magic, of course, but it often makes a major difference, and typically changes us as much as it changes the situation.
To get a copy of Resenting God or for more information, visit johnisnyder.com