Richard Dawkins Apologizes for Saying Couples Should Abort Down Syndrome Babies, Try Again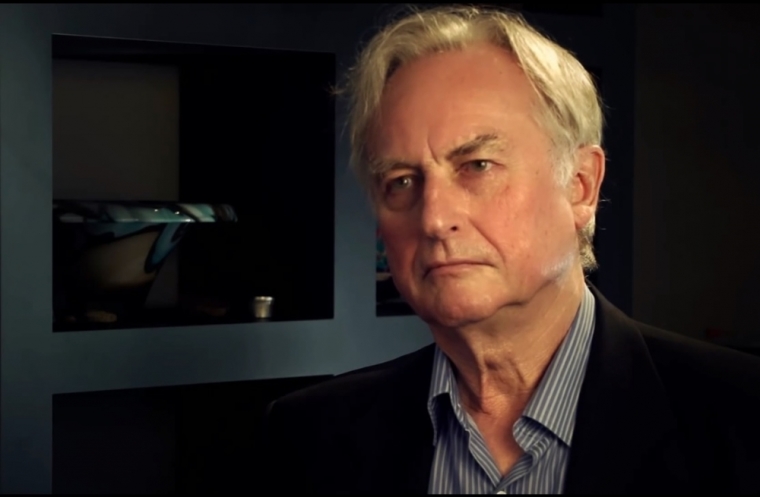 Atheist intellectual and author Richard Dawkins has issued an apology following the controversy over his recent remarks claiming that Down syndrome children should be aborted.
Dawkins had responded on Twitter to a woman's comment about what she should do if she were pregnant with a Down syndrome baby.
"Abort it and try again. It would be immoral to bring it into the world if you have the choice," tweeted Dawkins in response.
On Thursday, following the backlash over his comments, Dawkins issued an apology and explanation on his website.
"Those intrepid enough to venture onto my Twitter feed will have noticed a new feeding frenzy yesterday (Aug. 20), for which I apologise," wrote Dawkins.
"My phraseology may have been tactlessly vulnerable to misunderstanding, but I can't help feeling that at least half the problem lies in a wanton eagerness to misunderstand."
In his apology, Dawkins also defended his views on abortion for Down syndrome babies, arguing that once "Down syndrome is detected, most couples opt for abortion and most doctors recommend it."
"Of course, I regret using abbreviated phraseology which caused so much upset. I never wanted to 'cry havoc,'" continued Dawkins.
Earlier this week a woman doting the Twitter handle @InYourFaceNYer commented to Dawkins that she did not know "what I would do if I were pregnant with a kid with Down syndrome. Real ethical dilemma."
Dawkins replied, apparently assuming that only he, the commenter, and anyone who follows both would read, stating that she should abort the baby.
Dawkins went on to explain in a follow up Tweet that "There's a profound moral difference between 'This fetus should now be aborted' and 'This person should have been aborted years ago.'"
The tweets prompted a backlash from large numbers of people on Twitter, including pro-life activists, parents of Down syndrome children, and the occasional self-described pro-choice individual who felt Dawkins went too far.
Several people posted photos of family members who have Down syndrome, critically asking Dawkins if they did not deserve to live.
Pro-Life activist Lisa Rose responded to Dawkins by stating that "it's sick and twisted for anyone to advocate for the killing of children with disabilities."
"Dawkins' ignorant comments serve only to further stigmatize people with Down syndrome," said Rose.
"While many people with Down syndrome, their families, and advocacy groups are fighting discrimination on a daily basis, Dawkins calls for their murder before they are even born. Those with Down syndrome are human beings, with innate human dignity, and they, along with the whole human family, deserve our respect and protection."
In the past, Dawkins has garnered much controversy and criticism for his comments posted on the social media site, including a recent comment on the severity of certain types of rape.
Last month, Dawkins tweeted that "Date rape is bad. Stranger rape at knifepoint is worse. If you think that's an endorsement of date rape, go away and learn how to think."
Feminist writers and female atheist activists took issue with his comments, arguing that Dawkins' remark was insensitive regarding the trauma of sexual harassment.