'Richard Dawkins for Pope' a Sign of Catholic Discontent?
Avowed Atheist, Philanthropist Bono and Fake Priest Appear on Bookie Sites as Papal Picks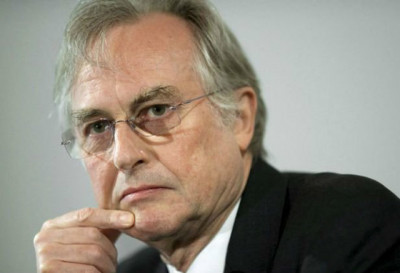 British atheist and evolutionary biologist Richard Dawkins has emerged as a contender among a leading Irish bookmaker's list of candidates to replace a retired Benedict XVI as pope and leader of the world's 1.2 billion Roman Catholics, which a religion and pop culture expert believes could be a sign of discontent among the Catholic faithful.
Dawkins, philanthropist and Irish singer Bono of U2 (who was raised Catholic) and the Father Dougal McGuire character of the old Irish sitcom "Father Ted" are among the 72 bets for the next pope being offered on PaddyPower.com. On Tuesday evening, after the first meeting of the papal conclave, the odds were Dawkins at 666-1 and both Bono and the decidedly dense Father Maguire at 1000-1 odds.
Among the serious contenders on Paddy Power with the best odds were Cardinal Peter Turkson of Ghana, Archbishop Angelo Scola of Italy and Cardinal Odilo Scherer of Brazil. Benedict XVI, who became the first pope in 600 years to retire, fulfilled his final duties as pontiff on Feb. 28.
Although betting on candidates like Dawkins and Bono as the next pope would be an obvious waste of money (and illegal in the U.S.), such candidates nonetheless often appear on betting sheets, in this case possibly as a sign of discontent among the Roman Catholic community.
"In this world, we are empowered to participate, and religion is not excluded from this grass-roots level of participation," commented Dr. Jennifer E. Porter, who teaches on religion and pop culture at Memorial University in Canada.
The associate professor told The Christian Post that betting sites like Paddy Power offer another way for a plugged-in generation to make their voices heard, similar to "liking" things instantly on Facebook, encapsulating their lives in images and uploading them to Instagram or feeling empowered to changed the world with the click of a "sign here" button on Change.org.
"I think betting on Richard Dawkins, Bono or Father Dougal McGuire are tongue-in-cheek ways for people to highlight their criticisms of what they see as a Catholic Church increasingly out of step with mainstream priorities, and the conviction that the church does not 'hear' what ordinary people are trying to say," Porter added. "Don't believe in a literal God? Vote for Dawkins! Think the Church should put its money where its mouth is, so to speak? Vote for Bono! Think the clergy must be dim-witted morons if they can't figure out how to solve the major crises facing the church today? Vote for Father Dougal!"
Porter's comments are reflective of recent polls that show that many U.S. Catholics feel the church is out of touch with their views, while some Europeans don't feel it holds any relevance for their private or public lives.
"Although it is fun to chuckle at these long-odds candidates, I think the next pope should genuinely contemplate the discontent that underpins these tongue-in-cheek suggestions," Porter noted. "Otherwise, the church might find more and more people clicking 'unsubscribe,' so to speak. And by the next time a new pope is elected, people might not care enough to bother betting even on the tongue-in-cheek candidates."
The papal conclave, a meeting of the College of Cardinals, last gathered in 2005 to choose a replacement for the deceased Pope John Paul II, which resulted in the succession of Benedict XVI, or Cardinal Joseph Ratzinger of Germany.
While it usually takes several days for cardinals to come to a majority vote on the new bishop of Rome, another title for the pontiff, many have been watching in anticipation of seeing white smoke rise sooner rather than later from the chimney of the Sistine Chapel, where the College of Cardinals are convening. For those who can't spend every waking minute glued to their computers or television sets, PopeAlarm.com offers to send subscribers a text message or email alert as soon as the Roman Catholic Church's 266th pope is revealed.