Ridley Scott Says God Gave Moses a Conscience; 'Exodus: Gods and Kings' Premieres Friday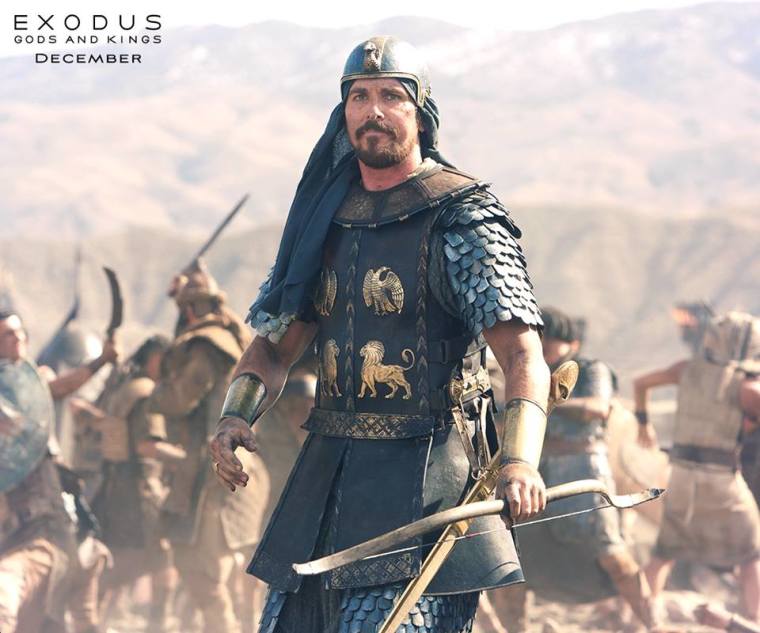 Ridley Scott discussed Moses' moral compass in his latest film "Exodus: Gods and Kings" just in time for its debut in theaters on Friday, Dec. 12.
Helmed by Scott, "Exodus: Gods and Kings" stars Christian Bale as Moses, who frees thousands of Hebrews enslaved by Rhamses, portrayed by Joel Edgerton.
Promoting the film ahead of its release, Scott addressed Moses' heroic endeavor as it appears on the big screen, voicing his own opinion on why the prophet followed God's orders to lead the slaves to freedom. The award-winning director told The Christian Post that Moses may have examined the state of affairs in Egypt after he heard the voice of God, therefore realizing the wrongness behind slavery.
"Conscience, the power of conscience can unearth all kinds of things," Scott said before noting that the number of slaves in Egypt during Moses' period are indeterminate, but that Exodus features 400,000 slaves.
"In some ways I cannot believe that any clear thinking, normal-minded person could not have second thoughts about what is perceived as status quo, which was fundamentally slave labor," Scott added.
According to Edgerton, who stars in "Exodus: Gods and Kings" as Rhamses, Scott was drawn to this telling of Moses since the script stressed a brotherhood between the prophet and the Pharaoh. The 77-year-old director is the last of three brothers alive today, and he dedicated the film to his youngest brother, Tony Scott.
"Rhamses, as per our story, our telling of the story — the script that Steve Zaillian wrote, was underpinned by the foundation of the beginning of the story, this the deep love between the two brothers," the Australian actor told CP. "I suspect that was part of the reason why Ridley was drawn to this telling of the story, and why I responded to it, because I have a deep relationship with my brother."
As a result of the film's emphasis on Rhamses and Moses, Scott deviated from the norm of having strong female characters as lead roles. Characters such as Moses' sister, Miriam, and his wife, Sefora, were present in "Exodus: Gods and Kings," but were not explored in-depth.
"At the end of the day the way the script was set up, it wasn't really about that," Scott said, referring to the female characters. "There was no need for more, it was about the evolution of Moses in relation to his relationship with, if you like, his brother, Rameses. As much as we tried to give more stuff to various characters, it didn't really make sense."
"Exodus: Gods and Kings" also stars Aaron Paul of "Breaking Bad," Ben Kingsley, and Sigourney Weaver. The film opens in U.S. theaters on Friday, Dec. 12. Watch the trailer below.