Rihanna Praises God for 7th Week at No.1 on Billboard Hot 100 Chart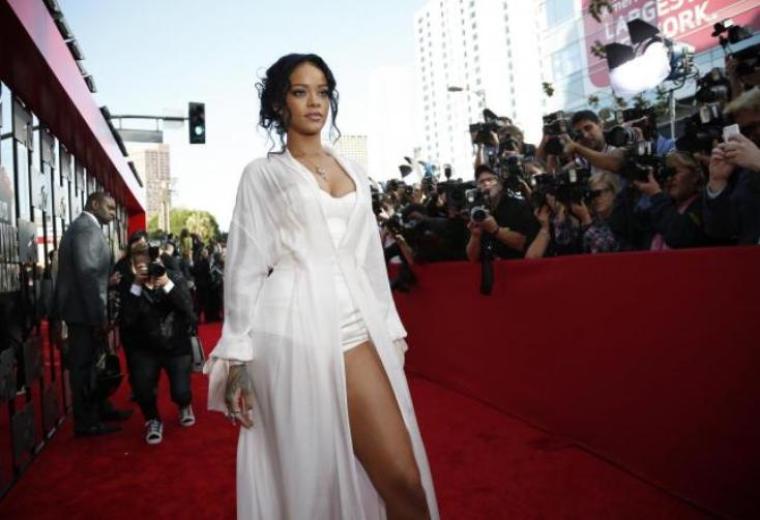 More than just thanking her supporters for a seventh consecutive week at the top of the Billboard Hot 100 charts, Rihanna is praising God.
"#WORK at No 1 on the #HOT100 for the 7th week! Glory to God," the 28-year-old singer tweeted. "Thank y'all for the continued love and support!"
Although Rihanna has raised eyebrows and sparked controversy with her public nudity and behavior, she has not been shy to share her beliefs she credits to Christianity. The singer, who was born as Robyn Rihanna Fenty, previously appeared in Glamour U.K. and spoke about how making God her priority has helped her develop a fearless attitude.
"[I got back to how I was by] remembering what's important in life and understanding that we are all individuals with our own relationships to God," Rihanna told the magazine. "When that's clear, it's difficult to be bothered by what people think."
She once said that her faith keeps her grounded and carefree about those who judge her.
In 2014, the singer seemed to take a screenshot straight from the Bible with a story about Jesus healing the blind men.
"When he entered the house, the blind men came to him, and Jesus said to them, 'do you believe that I am able to do this?' They said to him, 'Yes, Lord,'" Rihanna's Twitter header from Mark 9:28 previously read.
Rihanna has also given fans a glimpse of her spiritual beliefs by previously sharing biblical scriptures with an affinity for Christian author and speaker Joyce Meyer's teachings.
"Believing has a lot to do with obedience," the singer re-tweeted from Meyer two years ago. "If you really believe what God says, you'll do what He says."
The singer is an admitted fan of Meyer, and even sent a message to the Christian speaker on Twitter last year.
"@JoyceMeyer you're awesome," Rihanna told the minister via Twitter.
Despite what her critics may think, she previously insisted that she lives her life for God.
"I'm gonna look back on my life and say that I enjoyed it – and I lived it for me – and God," she previously told Esquire magazine.
Last year, the singer gave God the credit for why she is fearless.
"I think I'm like most people — we fear the unknown and the things that have yet to come to pass, which are the very things that don't deserve to be feared," Rihanna previously told Harper's Bazaar. "When you give God complete control, it's very hard not to be fearless."