Robin Williams Spoke of Depression, Addiction Before Suicide; 'I Get Bummed, A lot of us do'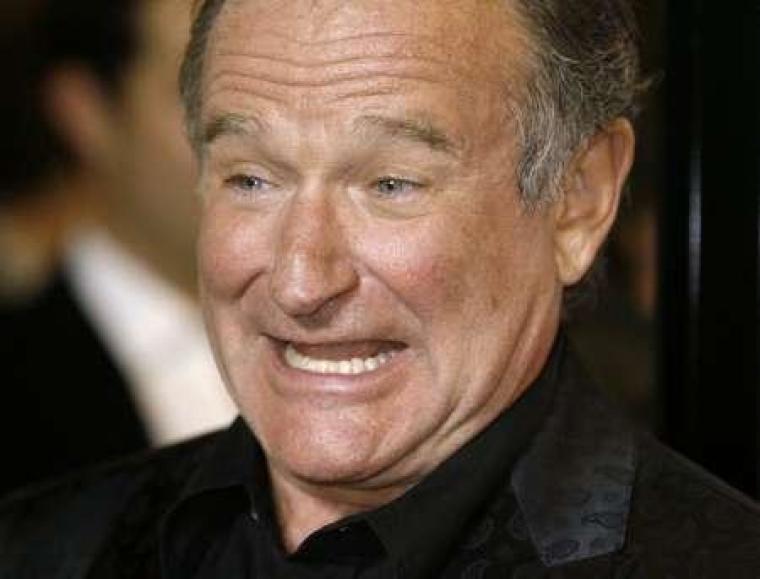 Academy award-winning actor Robin Williams' recent passing undoubtedly shocked fans yesterday and many are hoping that his death will help raise awareness about depression.
The "Boulevard" star was found dead of an apparent suicide at his Northern California home on Monday. Coroner investigators suspect "the death to be a suicide due to asphyxia," according to a statement from the Marin County, California, Sheriff's Office.
Williams, who was just 63, suffered a long battle with depression and his rep confirmed that this had become more "severe" recently.
"He has been battling severe depression of late," his media representative Mara Buxbaum told CNN. "This is a tragic and sudden loss. The family respectfully asks for their privacy as they grieve during this very difficult time."
The Hollywood actor first began film in 1977 and he rose to stardom in 1987 following his performance in "Good Morning, Vietnam."
In addition to being an accomplished actor, Williams was a stand-up comedian, philanthropist and a married father of three. While he was renowned for making people laugh, the actor struggled with depression behind closed doors and in 2006 he spoke about this.
"Do I perform sometimes in a manic style? Yes. Am I manic all the time? No. Do I get sad? Oh yeah. Does it hit me hard? Oh yeah," Williams told Terry Gross on the "Fresh Air" NPR radio show in 2006.
The "Mrs Doubtfire" star was asked by Gross whether he had been diagnosed with clinical depression.
"No clinical depression, no. No. I get bummed, like I think a lot of us do at certain times," he said. "You look at the world and go, 'Whoa.' Other moments you look and go, 'Oh, things are okay.'"
Prior to the interview, Williams had completed treatment for drug and alcohol abuse, which he had struggled with on and off since 1980.
Just last month, the actor checked himself into the Hazelden Addiction Treatment Center in Minnesota reportedly in an effort to maintain his sobriety.
"It's the same voice thought that ... you're standing at a precipice and you look down, there's a voice and it's a little quiet voice that goes, 'Jump,'" he told ABC journalist Diane Sawyer. "The same voice that goes, 'Just one.' ... And the idea of just one for someone who has no tolerance for it, that's not the possibility."
Fans, including pop star Lady Gaga, expressed grief on social networking site Twitter and called on others to use Williams' death as an opportunity to raise awareness about the "seriousness of depression."
"Rest in Peace+Laughter Robin Williams. Perhaps this tragedy will shed light on the seriousness of depression. You made us all so so happy," Gaga tweeted.
In a statement, US President Barack Obama described the talented actor as "one of a kind" and praised him for "touching every element of the human spirit."
"Robin Williams was an airman, a doctor, a genie, a nanny, a president, a professor, a bangarang Peter Pan, and everything in between. But he was one of a kind. He arrived in our lives as an alien -- but he ended up touching every element of the human spirit. He made us laugh. He made us cry. He gave his immeasurable talent freely and generously to those who needed it most -- from our troops stationed abroad to the marginalized on our own streets," said Obama.
Williams married his third wife, Susan Schneider, a graphic designer, in 2011.
"This morning, I lost my husband and my best friend, while the world lost one if its most beloved artists and beautiful human beings. I am utterly heartbroken," she said in a statement. "On behalf of Robin's family, we are asking for privacy during our time of profound grief. As he is remembered, it is our hope that the focus will not be on Robin's death but on the countless moments of joy and laughter he gave to millions."
If you or anyone you know needs help in the US call 1-800-273-8255 for the National Suicide Prevention Lifeline.