Rogue US Soldier Kills 16 in Afghanistan Massacre
A rogue United States Staff Sergeant has attacked several homes in Afghanistan, killing 16 civilians, including several women and children. The attack has intensified already strained relations between the U.S. and Afghanistan, with leaders of both nations addressing the soldier's actions.
Officials are not releasing the name of the soldier who left his military base and attacked homes in two separate villages. The Afghani citizens were asleep when he entered their homes and fired several rounds, killing a total of 16 people, including nine children and three women. One report states that he then set fire to the homes before turning himself in to authorities.
Afghan President Hamid Karzai issued a statement saying that the deaths were "intentional."
He added, "When Afghan people are killed deliberately by U.S. forces, this action is murder and terror and an unforgiveable action."
U.S. President Barack Obama has been in constant contact with Karzai, hoping to diffuse the situation, which many fear may lead to increased anti-U.S. action in the region. Just last month protests broke out in Afghanistan after U.S. soldiers inappropriately disposed of copies of the Quran being used for terror purposes, by burning them. The incident sparked outrage in the country, and 30 people have been killed as a result of the ensuing protests.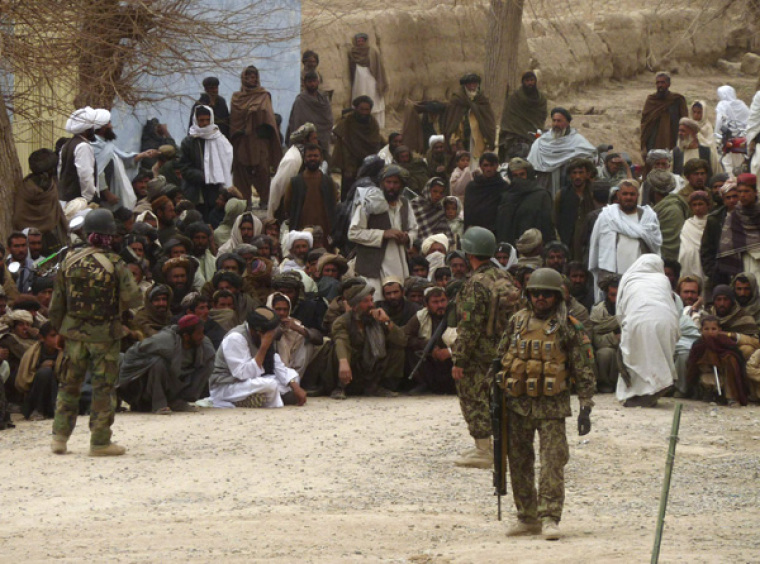 Addressing today's incident, Obama has said in a statement, "This incident is tragic and shocking and does not represent the exceptional character of our military and the respect that the United States has for the people of Afghanistan."
The cry for justice has already been sounded by a relative of those killed. "This is an anti-human and anti-Islamic act," Samad Khan told reporters. "Nobody is allowed in any religion in the world to kill children and women."
Eleven family members were killed in the early-morning attacks, which are sure to increase the anti-American sentiment already rife in the country.
While a motive for the killings has still not been released, Khan called for the soldier responsible to be "handed over to us [Afghans]. Otherwise we will make a decision."