Rory Feek Speaks Up About Struggling to Accept Lesbian Daughter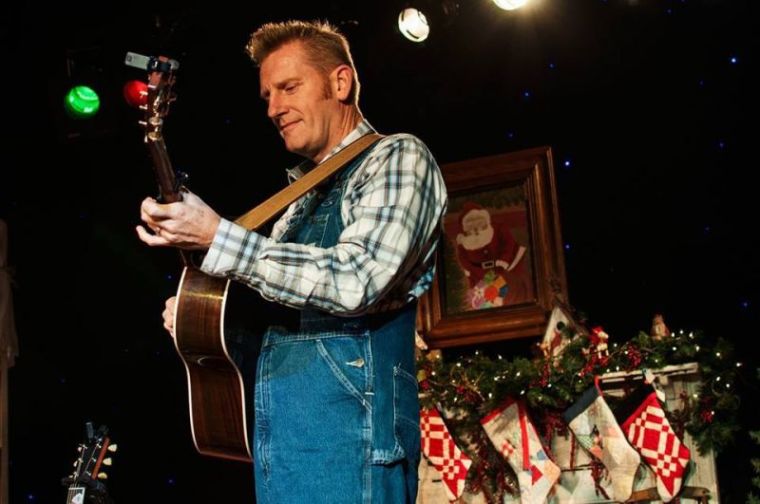 Country singer-songwriter Rory Feek admitted that he had a hard time accepting the fact that he has a lesbian daughter.
In an interview with CBS Sunday Morning to talk about moving on, the 53-year-old singer recalled that he felt his daughter Hopie wanted to tell him something important just days after his wife and the other half of the Joey + Rory musical duo passed away due to cancer.
"I said, 'Just tell me, Hopie,'" Feek said in the interview. "And she went on to tell me that her friend Wendy was more than her friend, that Wendy and [she] had been dating for almost a year. And that she was in love," Feek added.
He also said that Hopie was worried about his reaction after telling him the truth. Feek admitted that he also wondered if he would still accept her after learning about her sexuality.
"Because my conservative Christian faith that saved me — the first reaction is that challenges that immensely. Am I supposed to shun my child now and say, 'No, you can't be in my life until you come around to thinking like I'm thinking?'" he also said as reported by People.
However, he eventually realized that as Hopie's father, his only job in to understand her and to continue loving her. Feek went on to say that he only keeps in mind that Hopie has a life of her own. He added that it is also his job to love his daughter, even when everything is tough.
Hopie is Feek's youngest daughter with his ex-wife, Tamara Gilmer. He also has another daughter named Heidi with Gilmer, while he and Joey has a 4-year-old daughter named Indiana Boon, who was born with Down Syndrome.
Feek will release a new book titled "Once Upon a Farm: Lessons in Growing Love, Life and Hope on a New Frontier" that will be released on Tuesday, June 19.