Roseburg Shooting: 2 Dead, 1 Injured in Shooting - Suspect Still On the Run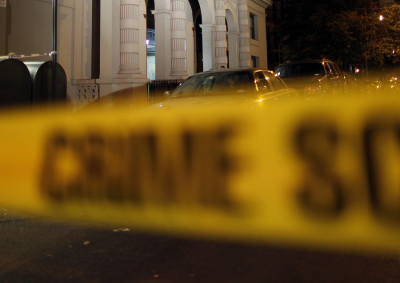 A Roseburg shooting has claimed the lives of two people and wounded another on Tuesday night, according to authorities.
The Douglas County Sheriff's Office has confirmed that its deputies responded to an emergency call at about 9.30 p.m. local time.
When they arrived they found two people already shot dead at the scene. A third person was seriously injured and was rushed to the local Mercy Medical Center in Roseburg.
The police officers carried out a full search of the property and surrounding areas but were unable to locate the shooter. He has been described as a male in his 30s, and when he went on the run he was wearing a dark hoodie.
Investigators are still conducting their work to establish exactly what happened and the circumstance surrounding the shooting incident, however, they have not released full details at this time.
Locals are said to have been shocked by the shootings, and police are appealing for any witnesses of anyone with information related to the incident to come forward.