Ruby Dee Dies, Thousands Mourn Actress and Civil Rights Leader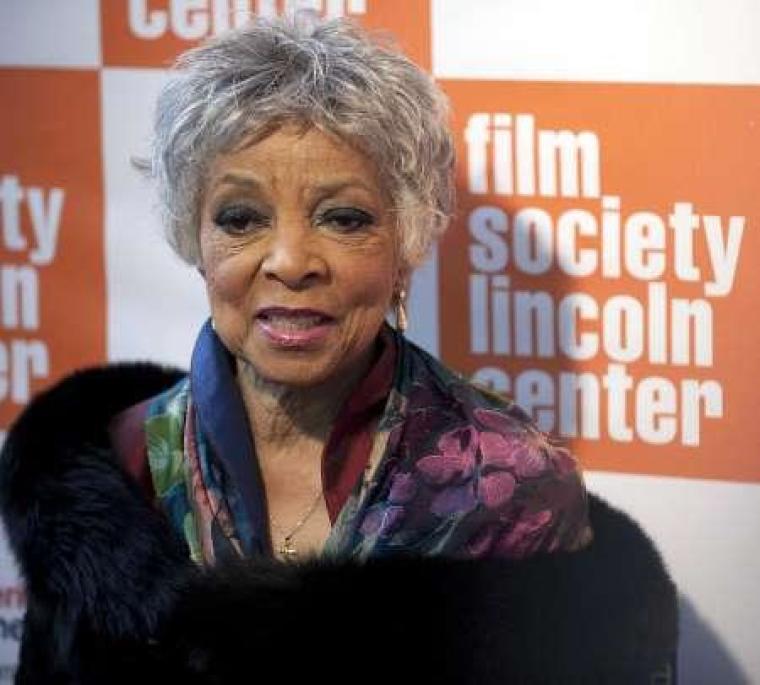 Ruby Dee, an Oscar-nominated actress who also became a civil rights legend, died at her home in New York on Wednesday, June 11.
The actress' seven-decade career spanned the stage, radio as well as film. Dee died peacefully at her New Rochelle home surrounded by family, according to her daughter, Nora Davis Day. The actress was 91.
Dee was nominated for an Oscar for her role in "American Gangster" and won both an Emmy and a Grammy for other work. She and her husband Ossie Davis were formidable figures in both the performing arts as well as the civil rights movement. Among Dee's many friends were Martin Luther King Jr. and Malcolm X, CNN reported. In fact, Dee and Davis were emcees for the famous "March on Washington" of 1963. Furthermore, in 1970, the actress received the Frederick Douglas Award from the National Urban League.
Dee's death follows less than one month after the death of civil rights pioneer Maya Angelou, who died on May 28. As news of Dee's death broke on Thursday, Twitter users flooded the social media site in mourning, including director Spike Lee.
"People, I just found out the loss of spiritual mother, the late, great Ruby Dee. I'm crushed," Lee wrote.
Def Jam co-founder and reality TV star Russell Simmons wrote, "Words cannot express how much Ruby Dee inspired me to be who I am today. I will miss her dearly."
"We lost another giant," Twitter user Donna added. "A great humanitarian #RubyDee. Actress and down home sister."
Michael tweeted, "Actress and Civil Rights icon Ruby Dee has passed away. One of the most phenomenal women ever to grace this earth!"
Earlier this week, Audra McDonald thanked Dee during her Tony Award acceptance speech. The Broadway actress became the biggest Tony Award-winner of all time with six total awards. During her speech, McDonald credited Dee, Maya Angelou, Diahann Carroll and Billie Holiday for making her career possible. Watch the speech here.