Rugby star Samu Kerevi apologizes to fans for saying 'I love you Jesus' during Easter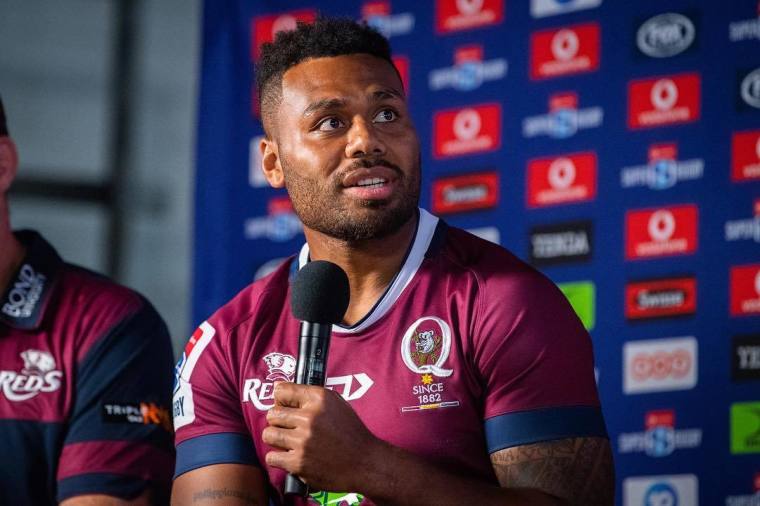 Australian rugby player Samu Kerevi of the Wallabies, who apologized to fans who were offended because he declared "I love you Jesus" during Easter, has clarified his comments after an uproar on social media.
"'For God so loved the world that he gave his only begotten Son, that whosoever believeth in him should not perish, but have everlasting life.' John 3:16. Thank You Jesus for dying on the cross for me. I love you Jesus #AO1," Kerevi wrote on Instagram just over a week ago.
While many fans expressed support for Kerevi's declaration of his faith, others questioned whether he supported the views of Wallabies superstar teammate, Israel Folau.
Folau has been charged with a high-level code of conduct breach for sharing a scriptural message on social media that Hell awaits "drunks, homosexuals, adulterers, liars, fornicators, thieves, atheists, [and] idolaters" who do not repent.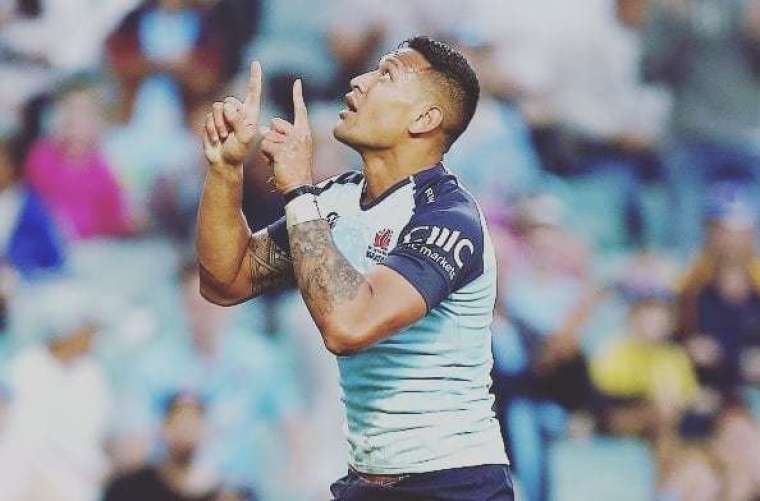 "I know a lot of gay kids and adults in our sport would love to hear a rugby leader like you say you love and respect them for who they are - are you willing to endorse that message?" wrote one fan in response to Kerevi's Christian quote.
"I hope you don't support Israel's comments Samu," added another.
After the criticism, Kerevi, reportedly wrote on Instagram that: "I apologize to anyone that I have offended in giving praise to our God on a weekend that we take off to celebrate his sacrifice for you and I."
After that apology went viral, Kerevi sought to clarify his comments in a follow-up post on Tuesday morning.
"I appreciate the kind messages from everyone. But to be clear, I'm not apologizing for my faith in Jesus Christ my Savior. God will always come first in my life and many other professional rugby players. Today, I felt things were taken out of context in regards to certain articles. I do not feel obliged to apologize to people because of the situation happening with a brother of mine," he said in a post on Instagram Tuesday accompanied by John 16:33, which reads, "These things I have spoken to you, that in Me you may have peace. In the world you will have tribulation; but be of good cheer, I have overcome the world."
Incensed by the reaction to his teammates faith expression, Taniela Tupou, who is often referred to as the "Tongan Thor," said they may have to fire him and many other Pacific Island rugby players who share the same conservative Christian values.
"Seriously. Might as well sack me and all the other Pacific Islands rugby players around the world because we have the same Christian beliefs. I will never apologize for my faith and what I believe in, religion had nothing to do with rugby anyways," Tupou wrote in a Facebook post Tuesday.
The ongoing controversy stems from Folau's declaration that he is ready to give up being Australia's most popular and the world's highest paid rugby player, after he came under fire for expressing his Christian views on social media.
While he is now in danger of losing his career over his faith, he remains committed to his values.
"First and foremost, I live for God now. Whatever He wants me to do, I believe His plans for me are better than whatever I can think. If that's not to continue on playing, so be it. In saying that, obviously I love playing footy and if it goes down that path I'll definitely miss it. But my faith in Jesus Christ is what comes first," Folau said.
According to the Associated Press, Folau is expected to face a three-person panel at Rugby Australia HQ in Sydney on May 4. If the hearing doesn't work out in his favor, his contract will be terminated.