Russell Moore: Many Church Leaders 'Fine' With Hugh Hefner's 'Idea of Success'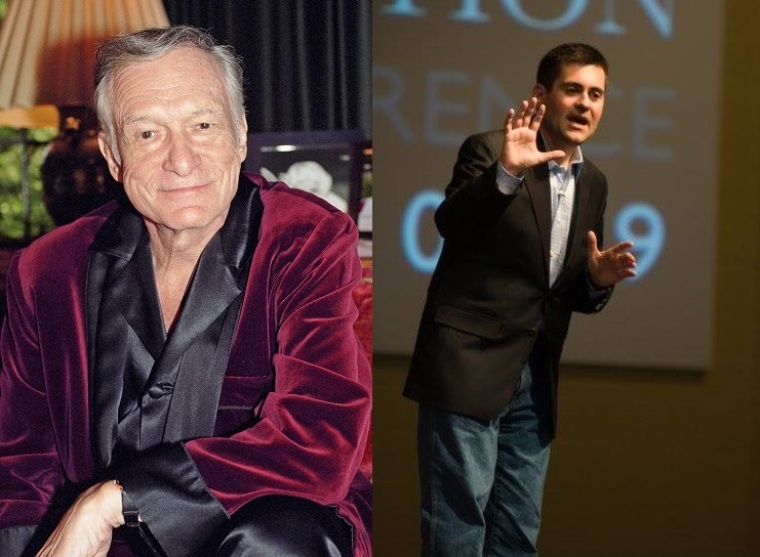 President of the Southern Baptist Convention's Ethics & Religious Liberty Commission, Russell Moore, condemned the "idea of success" propagated by the late Playboy magazine founder, Hugh Hefner, and called out "many church leaders" who seem "fine" with the situation as civil rights activist, the Rev. Jesse Jackson, saluted the iconic businessman's influence on American culture.
Playboy Enterprises announced Hefner's death from natural causes Wednesday at the Playboy mansion in California. He was 91.
"Hugh M. Hefner, the American icon who in 1953 introduced the world to Playboy magazine and built the company into one of the most recognizable American global brands in history, peacefully passed away today from natural causes at his home, the Playboy mansion, surrounded by loved ones. He was 91 years old," the company said in a statement.
At the time he launched the iconic magazine described as an emblem of the sexual revolution, Hefner, according to The New York Times, was a new father married to the first woman he slept with.
Playboy grew, however, to become "the largest-selling and most influential men's magazine in the world, spawning a number of successful global businesses," the company said. It is currently published in more than 20 countries and the company grosses more than $1 billion in sales annually.
The late icon's son, Cooper Hefner, who serves as chief creative officer of Playboy Enterprises, celebrated his father's influence as a champion of civil rights and sexual freedom.
"My father lived an exceptional and impactful life as a media and cultural pioneer and a leading voice behind some of the most significant social and cultural movements of our time in advocating free speech, civil rights and sexual freedom. He defined a lifestyle and ethos that lie at the heart of the Playboy brand, one of the most recognizable and enduring in history," Cooper Hefner said.
Hefner's "Playboy's Penthouse," was the first televised program to feature mixed groups of African-American and white performers and audience members together. He also fought against racist Jim Crow laws in the South by integrating Playboy Clubs in Miami and New Orleans, his company said.
He also fought the U.S. Post Office all the way to the Supreme Court to force the delivery of Playboy magazine through the mail. His winning landmark decision was widely considered a victory for free speech. He was also an activist for gay rights.
Remembering Hefner on Thursday, Jackson in a tweet saluted his record of civil rights support.
"Hugh Hefner was a strong supporter of the civil rights movement. We shall never forget him. May he Rest in Peace," Jackson said.
Feminists argued, however, that Hefner exploited women personally and professionally. And in a post on his website Thursday, Moore condemned Hefner's idea of success.
"The death of any person is a tragedy. Hugh Hefner is no exception to that. We can't, though, with his obituaries, call his life 'success' or 'a dream,'" Moore said.
"Hefner did not create, but marketed ingeniously the idea that a man's life consists in the abundance of his possessions and of his orgasms. To women, he marketed frenetically the idea that a woman's value consists in her sexual availability and attractiveness to men," he continued.
He further pointed out that: "The 'bunny' logo was well-chosen because, in the end, Mr. Hefner saw both men and women as essentially rabbits. ... And yet we are not actually rabbits. We can see our deaths coming, and we outlive those deaths to give an account of our lives."
He then urged his audience to look to the man who remains faithful to his wife into old age as a sign of success. Moore chagrined, however, that many church leaders appeared to be fine with Hefner's idea of success.
"In the short-run Hefner's philosophy has won, on both the Right and the Left. The Playboy mansion is every house now. Many church leaders implicitly or explicitly say, 'This is fine.' In many cases, those who hold to what the church has always taught on sexual morality and the value of women are the dissidents now, regardless of how 'conservative' a movement proclaims itself to be. Thou hast conquered, O grotto," he said.
He insisted, however, that "The sign of the good life is not hedonism but crucifixion. The sign of the good life is not a bunny but a cross."