Russell Moore: Prosperity Preachers Sitting on Gold Thrones Don't Understand the Persecuted Church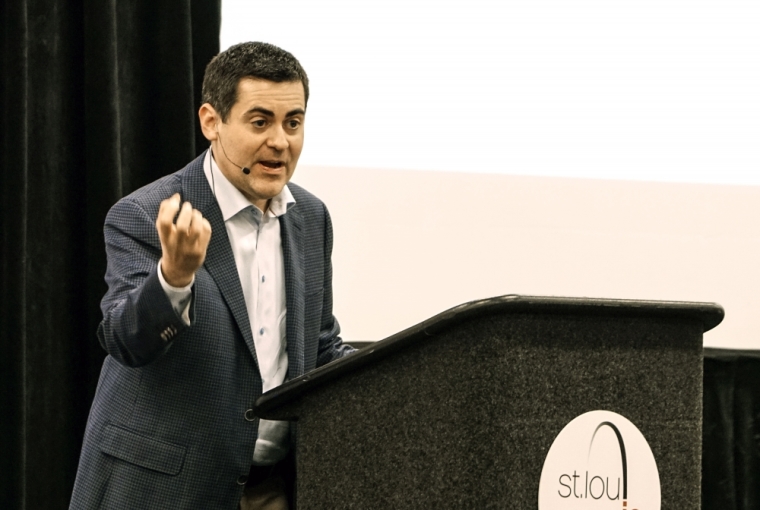 Russell Moore, president of the SBC's Ethics & Religious Liberty Commission, says Christians must preserve the Gospel in all of its strangeness in order for the Church's mission to continue.
The Christian faith "isn't normal anymore, and that's good news," Moore said in a message on his website on Friday. Just like the Gospels, the book of Acts "shows us that Christianity thrives when it is, as Kierkegaard put it, a sign of contradiction."
Moore has long argued that American Christians must shed the notion of their majority status and has urged them to understand their role as a minority in society.
"One of the most dangerous things we could do, I think, as the Church is to normalize Christianity, and normalize the Gospel," Moore said in a Signposts podcast posted on his website.
The Southern Baptist leader further contends that it's an affront to the Gospel to adjust its core message. Christians must resist the calls from secular culture to tweak certain aspects of the faith to jive with modern sensibilities because such things have already been proposed and tried before and they never work.
Christians are routinely told, for example, if they would abandon the historic, biblical sexual ethic they would be able to reach people who are hostile to Christianity.
In the 1920s, Moore said, there were those who claimed that the Christian faith would only be seen as palatable when it dispenses with the things that are seen to be "scandalous" for contemporary people, such as articles of faith like the Virgin Birth, the empty tomb, and miracles.
What they failed to realize, Moore continued, is that "those things have always been a scandal and a stumbling block to everyone. ... Christianity is speaking a strange and scandalous word into whatever culture it comes into."
Nor is Jesus the means by which one achieves the American dream, he added.
On the topic of prosperity gospel preachers on television, Moore said he gets the same adrenal jolt from watching them speak on TV that others receive from watching horror movies. Moore recounted a time when he watched a broadcast where a female prosperity preacher was sitting on a golden throne. The woman said that even if the Gospel were untrue, she would still want to be a Christian because it is "the best way to live."
"That's easy to say from a golden throne on television," Moore asserted. "That is not easy to say in first century Ephesus when identifying yourself with a crucified and resurrected Messiah means that you are going to lose your standing in the marketplace. That is not easy to say in an unregistered house church in China right now. That is not easy to say in Sudan. And, in fact, that is never what Christianity has proposed itself to be."
Christianity comes with a scandal and with a cross, and if it sounds insane that's good, because the prophetic message of the Church is peculiar; it points to a Kingdom to that has not yet come in its fullness.
The Christian Post reported back in May that Moore has inveighed against the normalization of the Christian faith, particularly against the idea that the United States is a distinctly Christian nation. An offense to some, Moore said: "the idea that God was in covenant with the United States of America in order to bless the United States as a special people, as a New Israel, as a group of people covenanted under Christianity — the answer to that is clearly, no."
A few months before Moore was installed as president of ERLC in 2013, CP reported that he told The Wall Street Journal that "traditional Christian values no longer define mainstream American culture the way they did up-to 20 years ago," but that it could be good for the Church because it has a chance to be "a prophetic minority."
Moore further urged believers to better articulate their faith and its implications even as misunderstanding abounds and American culture moves away from its Christian roots, without removing what the Apostle Paul calls in Romans 1:16: "the power of God unto salvation."
"What transforms people ultimately is the hearing of a Galilean voice," Moore concluded. "So we say what Jesus has given us to say and we don't say anything less, but we say it the way Jesus says it: Come unto me all you who labor and are heavy-laden and I will give you rest."