Russia Collusion Confusion: 5 Essential Unanswered Questions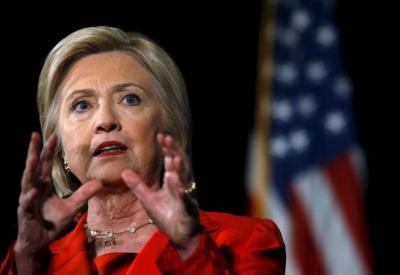 3. Did the Clinton campaign collude with Russia?
Hillary Clinton has come under fire since it emerged that her presidential campaign and the DNC played a role in continuing funding of research that produced the infamous Fusion GPS Trump-Russia dossier compiled by former British intelligence agent Christopher Steele.
The dossier, which is a compilation of 17 memos written by Steele between June 20 and Dec. 13, 2016, relied on information from Russian sources to make unverified accusations of misconduct between the Trump campaign and the Russian government during the 2016 presidential election. The dossier was first reported by BuzzFeed on Jan. 10, about two months after the election.
The Fusion GPS research was originally funded by the conservative news site Washington Free Beacon for Republican opposition research during the primary election. But after Trump emerged as the likely Republican nominee, the research began being funded by Perkins Coie — the law firm of Marc Elias, an attorney who represents the Clinton campaign and the DNC, which retained Fusion GPS for the research that led to the dossier.
According to The Washington Post, the dossier was written as "raw intelligence," which is "essentially high-grade gossip." The dossier purports that the Russian government was supporting Trump and was also piecing together compromising information against him.
Particularly, The Washington Post notes, the dossier claims that the Russian government was feeding the Trump campaign "valuable intelligence on Clinton."
The Trump administration has said that the Clinton campaign's connection to the dossier is proof that Clinton and the DNC "colluded" with the Russians.
"The evidence Clinton campaign, DNC and Russia colluded to influence the election is indisputable," White House Press Secretary Sarah Huckabee Sanders wrote in a tweet.
Clinton defended her campaign's involvement in funding the dossier in an interview with Comedy Central on Wednesday, saying that funding legal opposition research is much different than colluding with the Russian government to win the election, which many have accused the Trump campaign of doing.
"I think most serious people understand that," Clinton said in a late-night interview. "This was research started by a Republican donor during the Republican primary, and when Trump got the nomination for the Republican Party, the people doing it came to my campaign lawyer."