Russia Collusion Confusion: 5 Essential Unanswered Questions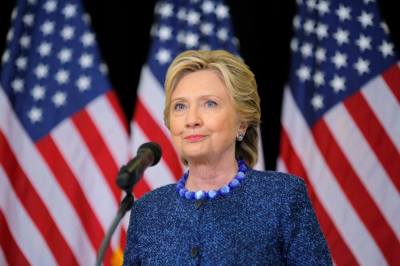 4. Did the Russians bribe Hillary Clinton for the uranium deal?
The Hill reported last month that FBI had gathered substantial evidence that Russian nuclear industry officials had engaged in bribery, extortion and money laundering designed to help grow Russia's atomic energy business inside the United States.
According to The Hill, this scheme of bribery occurred at a time when the Obama administration approved a deal in 2010 that gave Rosatom, the Russian nuclear energy agency, a controlling stake in the Toronto-based Uranium One — a company that at the time had mining licenses for about 20 percent of the U.S. uranium extraction capacity.
In addition, The Hill reports that investigators obtained documents and eyewitness accounts indicating that Russian nuclear officials "routed millions of dollars to the U.S. designed to benefit former President Bill Clinton's charitable foundation during the time Secretary of State Hillary Clinton served on a government body that provided a favorable decision to Moscow."
Also in 2010, Bill Clinton received $500,000 from a Russian bank for a speech he gave in Moscow.
The accusations that the Clinton's were bribed by the Russians are not new. During the 2016 campaign, Trump claimed Clinton gave Russia "20 percent of our uranium" for a "big payment." Clinton's connection in the Uranium One deal was also discussed in a chapter of Peter Schweizer's 2015 book Clinton Cash.
It should be noted that the Uranium One deal also needed approval from a board made up of nine U.S. agencies, not just Hillary Clinton's State Department. The deal also received approval from the Nuclear Regulatory Commission.
According to Medium, Jose Fernandez, who served as assistant secretary of state for economic, energy and business affairs and was the State Department's principal representative to the commission that oversaw that Uranium One sale, has said that Clinton never "intervened with me on any C.F.I.U.S. matter."
As Medium notes in a 2015 factcheck, "U.S. regulators accepted a subsequent sale of the remaining stake in Uranium One to Russia after Clinton left the State Department."