Russia Collusion Confusion: 5 Essential Unanswered Questions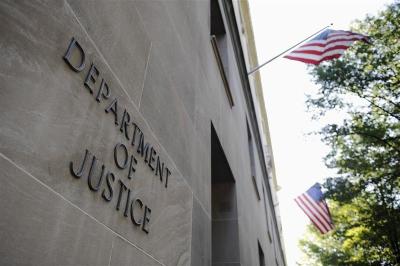 5. Did the Obama administration use information from Fusion GPS dossier to get a judge to approve spying on the Trump campaign?
The Washington Post reported last February that the FBI had initially agreed to pay Steele to continue his research on Trump as it was investigating possible Russian interference in the 2016 election. However, the deal was scrapped and the FBI ultimately never paid for the research.
Yet, Republican investigators in Congress have been pushing the FBI and Department of Justice for answers as to what, if any, information federal government agencies might have used from the dossier as a basis for warrant requests before the Foreign Intelligence Surveillance Court to spy on the Trump campaign.
"What did the FBI do with the dossier material? Did judges make surveillance decisions in the Trump-Russia investigation based in whole or in part on the dossier? To what degree is the 'salacious and unverified' dossier the source of what we think we know about allegations of collusion between Russia and the Trump campaign?" conservative columnist Byron York asked in an op-ed.
On Tuesday, the Justice Department and the FBI showed classified documents related to the Steele dossier to investigators from the House Intelligence Committee. The documents were inspected behind closed doors pursuant to the subpoena issued by committee chairman Rep. Devin Nunes, R-Calif.
Fox News reports that Democrat Rep. Adam Schiff of California was among the first to see the documents from the committee. He attended the Tuesday session at the Justice Department along with two staffers of House Minority Leader Nancy Pelosi, D-Calif.
Nunes said that Democrats' eagerness to see the documents is "bizarre behavior."
"When my investigators first got [to the Justice Department to review to documents], there were four other staffers from the other side of the aisle, including a member of Congress: The ranking member of our committee," Nunes said in an interview with Fox News. "Here's the bizarre part of this: They didn't support the subpoena. They said there was no reason to see this documentation — so I don't know why they would run down there and be the first people to review the information."
"That tells me that they're very, very nervous about this dossier, who paid for it, and what we Republicans are going to find out about it. ... And I'm sure that they want to know about this so they can figure out what narrative they're going to create to try to get us off the scent of what actually happened here," Nunes added.
Nunes stressed that "what we still have yet to determine is who from the Democratic Party knew about this dossier [and] who or what was this used for by the FBI."
"There has been obstruction be the media, by the Democrats, by the DNC," Nunes said. "This goes on and on and on. Including obstruction from the executive branch of government!"