Sadie Robertson Gets Candid About Unhealthy, 'False Passion' With Boyfriend Before Public Breakup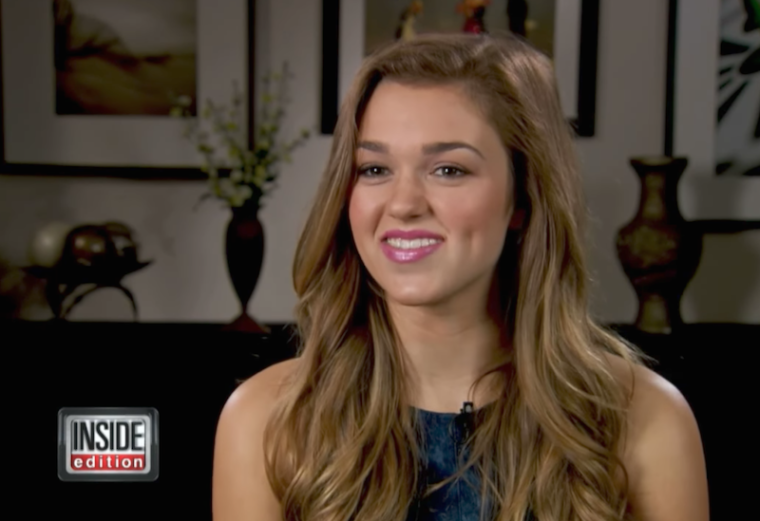 Sadie Robertson is leaning on some biblical truths to reveal that her public relationship with Blake Coward was an unhealthy one.
Last year, the motivational speaker and author who rose to fame on the A&E show "Duck Dynasty," broke up with Coward, her college football player boyfriend of two years. While she did not speak in depth about why her relationship ended once news became public, she leaned on Scripture and got candid about the matter in the very first blog for her Live Original website.
Robertson, 20, used Ephesians 4:25 as inspiration to shed light about truths she has learned about relationships. One of those truths is that passion is not always a good thing in relationships.
The television personality and budding actress from the likes of "God's Not Dead 2" and "I'm Not Ashamed" examined her own relationship with Coward, revealing that the passion they once shared was not godly.
"At one point, I began to believe that the essence of passion was emotion. Where you fight but make it through and kiss to forget. It was a love that was formed from the hard times," a candid Robertson wrote on her blog. "We were so ... 'passionate'– and to me, it seemed like that couldn't possibly be a negative thing, because I heard the word passion at church all the time. That was a huge LIE and created so much confusion for me."
Robertson gave some examples of how she would get into a cycle of fighting and making up with her former love interest.
"I thought our connection was so deep because we created this false love for ourselves that said it was okay to constantly fight like cats and dogs, scream hateful words and cry till our eyes were swollen," she recalled. "All we'd have to do afterwards is share a kiss, make up and then boom – our relationship would be stronger than ever. That was wonderful and all...until the next throw down came which was inevitably not too far around the corner."
Despite their issues, Robertson insisted things weren't all bad in her relationship. She recalled laughing, dancing, singing and adoring her former boyfriend. However, she also revealed that sin was in the midst of their relationship.
"Over time, we welcomed sin in and allowed it to create a wedge between us and God. We unintentionally removed ourselves from the foundation of true love," she said. "God never moved or separated himself from us, we just tuned out truth and started walking down our own path. That is a dangerous yet very common place to be."
While she felt love for her boyfriend, Robertson revisited the idea of love found in 1 Corinthians 13 to discover that her union did not reflect those biblical principles.
"I remember sitting outside of my hotel room in New York City after walking in fashion week. I was trying to hide from my family and friends so they would not see the makeup that was running down my face after an intense fight I just had on the phone," she recalled. "I clicked on my bible app and I re-read 1st Corinthians chapter 13. I remember comparing the conversation I just had with my boyfriend to the words I was reading in the bible, and let me tell you...it was the furthest things from the words we ended with...I love you."
Robertson wrote about her experiences, hoping to help others who may be confused about the passion in their relationships.
"If you experience moments of happiness and little things that help you hold on, but then find yourself experiencing pain that goes beyond what is healthy in a relationship, then you are living with a false passion," she wrote. "Although it is normalized in our society, I want you to know that fear, jealousy, pain, selfishness, impurity, manipulation and degrading comments are all UNHEALTHY components in a relationship and should not be considered normal."
Before ending her blog, Robertson wanted to make it clear that her ex-boyfriend approved of what she wrote.
"Ps : This was Sadie written and Blake approved. I know what y'all were thinking, all is well mates," she wrote.
In a previous conversation with The Christian Post, Robertson spoke about learning from her family's advice when it came to relationships.
"My brother always tells me, 'stay in a place where God can bless you' and I just say 'OK, yeah sure.' But really if you think about it and say it, you know God can bless you and nothing can go wrong ... then you're going to be fine," she said. "Don't go in your boyfriend's bedroom and close the door. You can probably figure out what's going to happen, you're supposed to be smart."