Sadie Robertson Says Young Girls Can Manifest Their Future Husbands; 'Prayer Is Powerful'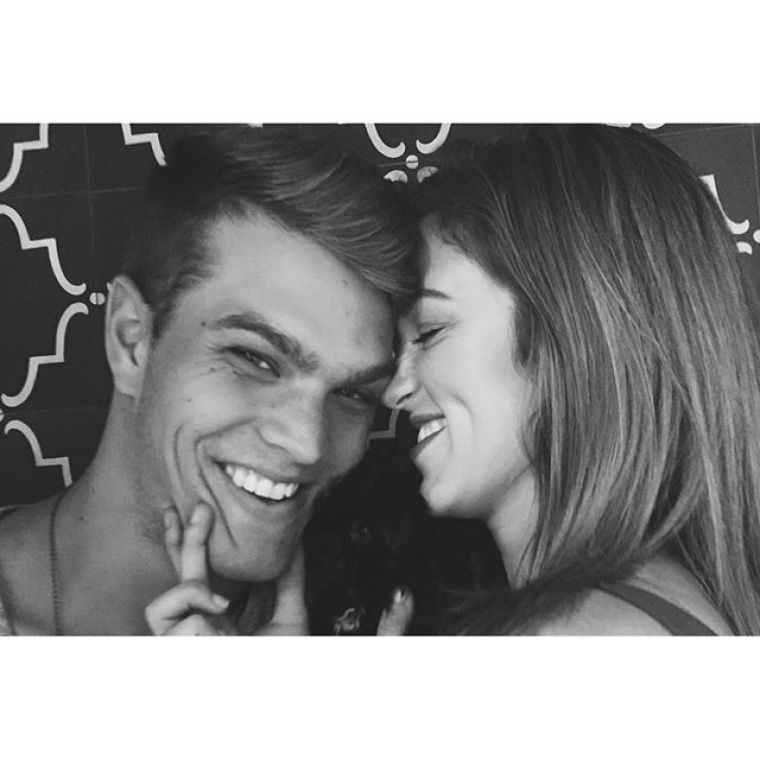 "Duck Dynasty" star Sadie Robertson recently shared dating advice on Instagram by encouraging young girls to pray for their future husbands as a means of manifestation.
The 18-year-old teen idol got teary-eyed upon finding a four-page prayer she wrote nearly two years ago while cleaning her old house on Thursday and she shared it with her 2 million followers.
"... In tears as I am cleaning out my old house I found a 4 page prayer that I wrote on October 7, 2013, for my future husband," Robertson wrote. "I want to encourage every single girl on the planet to write down a prayer for your future husband. Pray for him as if you already know him. He probably needs your prayers!"
TO READ SADIE'S FULL PRAYER CLICK HERE
The A&E personality has been dating Madison Academy junior Blake Coward for almost two years. She alluded to the power of prayer by sharing how God answered her's in connecting her with Coward.
"... Prayer is a powerful thing! Start doing it now, and see what amazing things the Lord will do in his timing," she continued. "He has already shown me so much by this. Prayer is POWERFUL."
Last month, Robertson touched on the importance of finding "a man of the Lord" and said that one of the reasons that she loves Coward is that he lives for "his 1 true king — Jesus Christ." The post, which garnered over 270, 000 likes, was designed to inspire other Christian girls.
"... This man right here is one of the most God seeking men I have ever met, he has a heart of gold, and eyes seeking the Lord. He loves me and I trust him with that," she wrote.
"He lives for an audience of 1 — his 1 true king — Jesus Christ, and he will share that with anyone he meets. So girls, next time you say "all guys are the same" keep looking. You will find a man of the Lord. A man who loves you for YOU and not just your body. Who loves God more then he loves you ... and when you do find him hold on tight."
In addition to offering dating advice, Robertson often shares conservative fashion choices and inspirational quotes.
The "Dancing With the Stars" alumna rose to stardom in 2012 following the debut of her family's hit reality TV show "Duck Dynasty." Her Live Original brand was launched a year later in 2013 and it encompasses a range of products including school supplies, a "daddy-approved" prom dress line and a book.
In July, it was revealed that Robertson will make her acting debut in "God's Not Dead 2: He's Surely Alive," which is a follow up to 2014 Christian drama "God's Not Dead." The film is scheduled for released in 2016.