Saeed Abedini: Donald Trump Will Be 'Better President Than Ronald Reagan'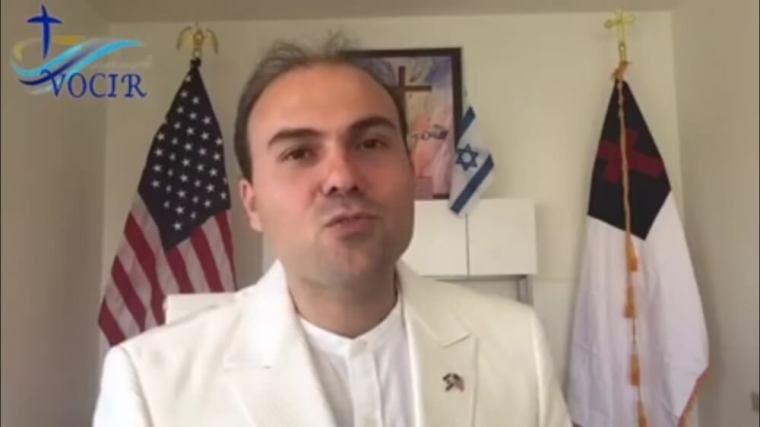 Saeed Abedini, the Iranian-American pastor who spent three-and-a-half years in prison in Iran for his Christian faith, said he believes President-elect Donald Trump will be the greatest President in American history, and revealed a vision in which he said God told him that Trump is a modern-day King Cyrus.
"What I believe about Donald Trump is that he will be the best president of United States of America ever, even better than Ronald Reagan," Abedini wrote in a Facebook message, referring to the high popularity that Reagan achieved.
"He is a modern day Cyrus and he has a special calling and anointing for what he has been called by God to do," the pastor continued.
"I have never met President-elect Trump or even talked to him on the phone, but I feel this amazing feeling about him so strongly since the time Lord revealed to me he is the modern day Cyrus of Persia," he added, talking about the biblical king.
Abedini expressed that Trump will be good not only for America, but for the whole world. He added that even though some like to focus on the past mistakes of people, God looks at the future and the "amazing plan and calling He has for us."
"I am so excited for this glorious journey and so thankful for the Lord's chosen person as our president who shows the sovereignty and providence of the Lord," he continued, calling Trump an "answer to people's prayers."
Abedini revealed back in October that he had already cast a vote for Trump, and said the president-elect gave his family a $10,000 donation while he was being held in prison.
"I am finally free in a free country. Last year on the same day I was sick and in chains for Christ, and now I can vote to choose my next president. And most amazingly, I can vote for someone that I know fought for me and called my name so many times. He met my family and gave them a $10,000 gift. I think his ideas are more biblical than the other candidates," he wrote at the time, noting Trump's interest and support for the global campaign that led to Abedini's eventual release in January.
At the same time, Abedini noted that Trump's Democratic rival, Hillary Clinton, never spoke his name or met his family.
Trump has been compared to Cyrus on numerous occasions for his controversial past. Michael Brown, a conservative author and commentator, and host of the talk radio show "The Line of Fire," wrote an analysis in a Christian Post op-ed in March about whether or not that is an accurate comparison.
Brown noted that a direct parallel between the two "breaks down when applied," but offered that Trump still could be a Cyrus-type figure.
"Could Donald Trump, then, be a modern day Cyrus? Could it be that Trump, like Cyrus, clearly does not know the Lord in a real and personal way but could still be used by God to accomplish His purposes?" Brown positioned at the time.
"As the saying goes, let God be God, meaning, it's up to Him to do what He wants to do. Only He can answer this question for sure."