Saeed Abedini: God Called Me to Leave My Children, Serve Jesus and Face Persecution in Iran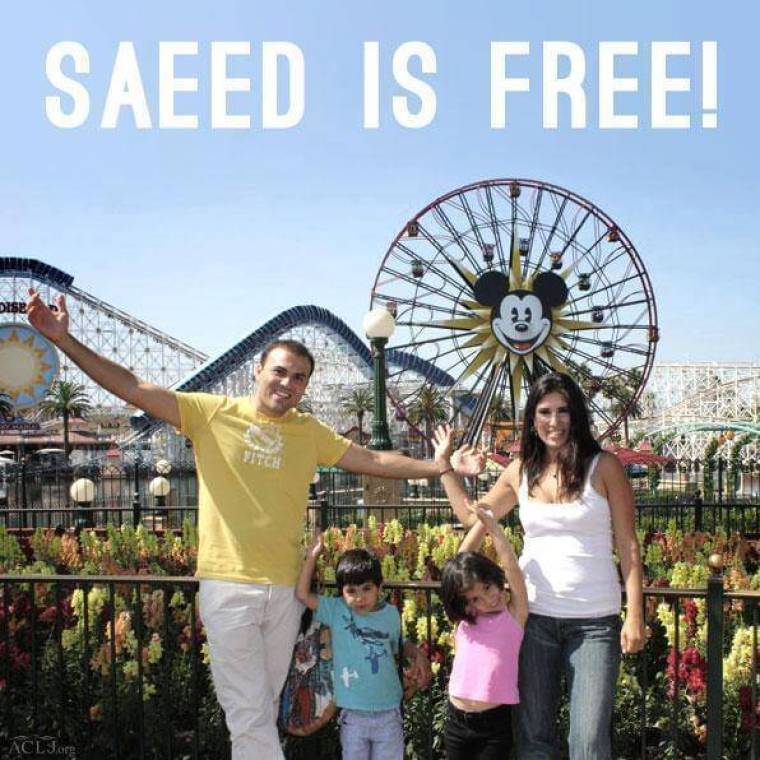 Iranian-American pastor Saeed Abedini says he's reflected on his decision to leave his family in Boise, Idaho, and go to Iran for ministry, which resulted in him being imprisoned for three and a half years, and said that while it was a big sacrifice, it was one he felt called to do by God.
"Before starting every season of my life since I became a Christian, the Lord has asked me to make a radical decision in my heart and actions," Abedini wrote on Facebook on Sunday, and shared the Bible passage Luke 14:26-27, which reads:
"If anyone comes to Me and does not hate his father and mother, wife and children, brothers and sisters, yes, and his own life also, he cannot be My disciple. And whoever does not bear his cross and come after Me cannot be My disciple."
Abedini said his first radical decision was starting his Christian ministry in Iran, where he planted underground churches and held training sessions for other pastors.
"I knew it would require me to go to dangerous situation with Iran government by leaving my family home. My mother loves me very much and it was a big sacrifice for her also," he said.
"I became so busy planting churches in Iran that I had very little time to see my family once a month."
Abedini then had to make another difficult decision when he left his family in Iran and came to America, where he married his wife, Naghmeh, and had two children with her. A third hard decision would come soon after, however, when he felt called to return to Iran and continue helping persecuted Christians.
"God asked me to leave my children who I had fed, changed their diapers, taken them to the doctor and spent every day and night with them and go back to Iran, which resulted in prison. Millions saw me as I became a witness for Christ for more than 1200 days and nights in brutal Iranian prisons," the pastor writes.
"There are always things in our heart that we should surrender to God to achieve more for Jesus. It can be family or even your job or your friends. We should surrender that place in our heart to Jesus. Say GOODBYE to so many people and things in your life to say HELLO to Jesus today," he adds.
Abedini was punished by the Iranian government for his Christian faith, and was finally released back in January following widespread international campaigns calling for his release. He has shared many stories from Iran's prisons since then, noting that the harsh conditions caused some Christian prisoners to turn to Islam, while others refused to convert.
"During my time in prison, I saw so many religious and political prisoners who started out with very strong faith, thoughts and actions while going through so many changes in their country and world. I saw some Christian who were put in prison because they would not deny their faith and they kept doing their ministry," Abedini wrote back in March.
"But unfortunately, I saw some of these heroes of the faith weaken through the difficulties and hardships of prison. I heard One of the Christians prayed Namaz Islamic prayer to make his situation easier. Some ended up in a divorce. I saw some political prisoners who started obeying the Intelligence Police of Iran to get free or make their situation easier in prison," Abedini recalled.