Saeed Abedini on Marriage Troubles: 'My Life Is Harder Now Than When I Was in Prison'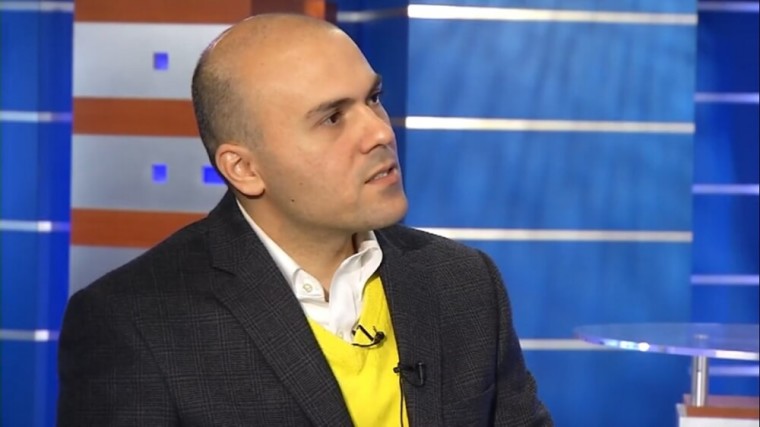 Pastor Saeed Abedini says his life is harder now than when he was being held hostage in an Iranian prison because of the media attention surrounding the troubles in his marriage and "false accusations" against him.
"I can say my life after I got released is harder than when I was in prison because of the media and all the false accusations. After my freedom, people who prayed for me for years every night couldn't rejoice for my freedom because of the things in the media," Abedini told local news station KIVI-TV ABC 6 in an interview.
He was asked to address some of the things his wife, Naghmeh, has said about him, but he responded that "what people need to know is that the things in the media about me are complete false accusations."
Naghmeh, who has two children with the American pastor living in Boise, Idaho, filed a domestic relations case against him shortly after he returned to the U.S. after being released from prison in January. Naghmeh claimed that there has been abuse in their marriage, and said their marriage can only be saved by God.
"I do deeply regret that I hid from the public the abuse that I have lived with for most of our marriage and I ask your forgiveness. I sincerely had hoped that this horrible situation Saeed has had to go through would bring about the spiritual change needed in both of us to bring healing to our marriage," Naghmeh explained in a Facebook post last year.
"Tragically, the opposite has occurred. Three months ago Saeed told me things he demanded I must do to promote him in the eyes of the public that I simply could not do any longer. He threatened that if I did not the results would be the end of our marriage and the resulting pain this would bring to our children," she added.
Still, Abedini said that the two are working on their marriage, and revealed that there are a number of pastors and counselors involved trying to help them.
"But it's not as good as I thought it would be. It's a lot harder than I thought it would be. In the last six months my life has gotten harder, but I trust the Lord is in control. As he let me free of the worst situation in the world, Rajai Shahr prison in Iran, he can do it the same again today," he said.
In another statement in late January, Abedini said Naghmeh continues to be a "hero" to him for all that she went through advocating for his release from prison, insisting that he will "always love her for her sacrifice."
One Christian leader who revealed that he is helping both Saeed and Naghmeh has been the Rev. Franklin Graham, the CEO of the Billy Graham Evangelistic Association.
Graham, who helped campaign for the pastor's freedom, said in January that other than God, "no one knows the details and the truth of what has happened between Saeed and Naghmeh except them."
"As a minister of the Gospel, I have tried to be a friend to both and to assist them in getting Saeed home and in getting access to any help that they may need. Clearly, there is a great need for prayer for their relationship and their family," he added.
"God has answered prayer by bringing about Saeed's release from prison, and now, Satan would like nothing more than to continue to destroy their lives. It is my prayer that this will not happen."