Saeed Abedini: Women's Rights Activists Abandoned Christian Woman in Iranian Prison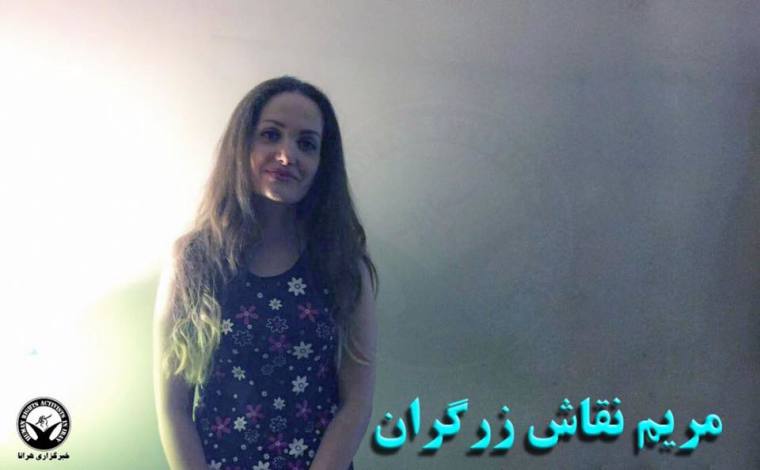 American pastor Saeed Abedini is criticizing women's rights activists who are refusing to speak up for his friend Maryam (Nasim) Naghash Zargaran, a Christian woman who's being held in an Iranian prison for her faith.
"So many people (who fought for me) left us in this battle with Nasim alone and never mention her name," Abedini wrote on Facebook Thursday.
He added that some of those people often talk about women's rights and issues of abuse, but left a Christian woman "in prison and sicknesses behind."
Abedini vowed to continue praying and fighting for Zargaran's release, and urged his supporters to do the same.
"What they do is shameful but Praise Lord who He is always in control," he said.
Zargaran, who is serving a four-year prison term in Evin Prison, was temporarily allowed to go to a hospital to get treatment for critical health issues, but the prosecutor's office in Tehran has refused her request for extended sick leave, and she will have to go back to her prison cell.
The Christian prisoner has a heart condition that needs regular treatment following heart surgery nine years ago, but in prison she has also suffered from earache, continuous dizziness, numbness of limbs, chronic pain in the joints and backbone, and severe anemia and diabetes.
Abedini, who spent three and a half years in Iranian prisons also for his Christian faith before being released and returning back home to America, previously warned that Zargaran, who was part of his ministry in Iran, is "one step from death."
"Bail was put up for Nasim and she is now home. I got to talk to her. She got time from prison but there is still a high possibility they will have to take her back after a week or so. I think they allowed this to shut down the news. I saw her, and she looks like she is just one step from death," the pastor said earlier in June before she was forced to return to Evin Prison.
"She went to the hospital to get treatment after her temporary release and they recognized her and wouldn't treat her. Her sister in law is a doctor and she is now in her house to help her start eating," he said.
Zargaran has been protesting against her treatment with a hunger strike.
She previously worked as a children's music teacher, the International Campaign for Human Rights in Iran noted, but in 2013 was sentenced to four years in prison for "assembly and collusion against national security."
Zargaran has been held inside Evin Prison's Women's Ward since July 15, 2013, and has so far been granted temporary leave twice to receive specialized medical treatment.