Salon Deletes Tweet Saying 'Anti-LGBT Pizza Shop in Indiana Is Getting Exactly What It Deserves' When Reporting on Pizzeria's Closure After Death, Arson Threats
Online Fundraising Page to Support O'Connor Family of Memories Pizza Has Raised Over $770K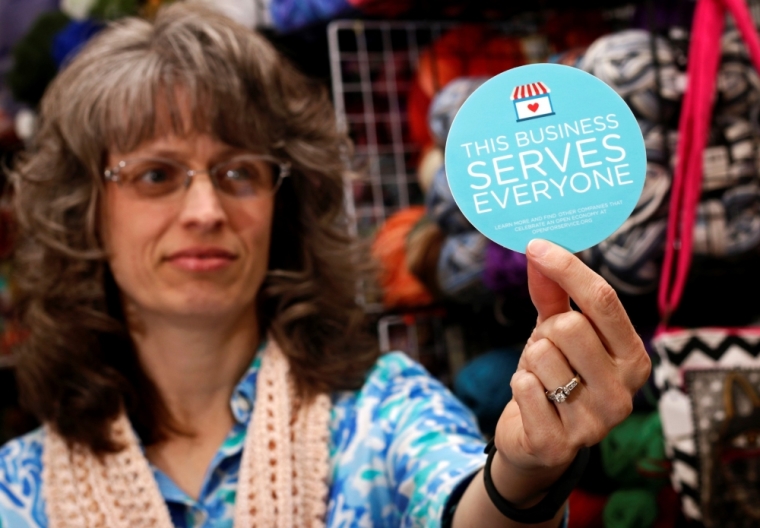 After a Christian-owned Indiana pizza shop was forced to close down after receiving arson and death threats for saying that it would not cater a gay wedding — when the owner's daughter was asked that question by a reporter — Salon.com posted a tweet from its official Twitter account saying that the pizzeria "is getting exactly what it deserves."
Although the Salon tweet has since been deleted, it was not before the tweet caught the attention of the Daily Caller and conservative Twitter users.
So @Salon deleted this tweet endorsing death threats and arson but didn't apologize: pic.twitter.com/hK0C56NUVl

— Ashe Schow (@AsheSchow) April 2, 2015
Posted along with a photo of a slice of pizza, the tweet reads: "The anti-LGBT pizza shop in Indiana is getting exactly what it deserves." The tweet also included a link to a short Salon article on the indefinite closing of Memories Pizza in Walkerton, Indiana, whose owners told a local ABC news reporter earlier in the week that they would choose not to cater a gay wedding if they were asked to do so.
The brief Salon article mentioned nothing about the death threats that the O'Connor family, the owners of Memories Pizza, has received, nor the the tweet that the local high school girls' golf coach posted that threatened to burn down their establishment. The Salon article simply mentions that the family closed down over an inability to differentiate between fake orders and real orders and LGBT protesters that have gathered around the building.
The tweet drew many critical responses from conservatives including Washington Examiner contributor and former Heritage Foundation web editor Ashe Schow.
"So @Salon deleted this tweet endorsing death threats and arson but didn't apologize:" Schow tweeted.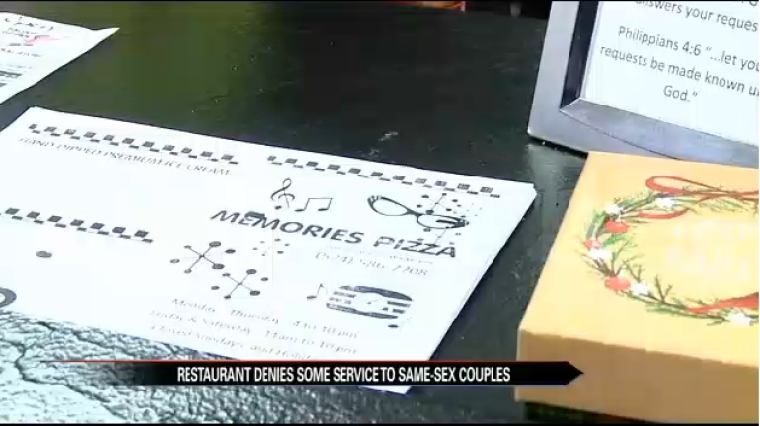 As the result of speaking freely about their Christian convictions on same-sex marriage, Crystal O'Connor told TheBlaze that the family is now "in hiding" and is not sure if the pizza shop will open ever again.
"I don't know if we will reopen, or if we can, if it's safe to reopen," O'Connor said. "We're in hiding basically, staying in the house."
Unlike most controversies surrounding Christian business owners who refuse to serve gay weddings, the dilemma surrounding Memories Pizza is not the result of an actual denial of service and stems form a hypothetical analysis the O'Connors provided when asked in a news interview if they would serve gay weddings. The family claims they have never been asked to serve pizza for a wedding.
Mark Rienzi, senior counsel for the Becket Fund for Religious Liberty, said during a Thursday afternoon press call on the "fix" made to the Indiana's Religious Freedom Restoration Act, that the way the LGBT activists have handled their outrage with the pizza shop's religious worldview is ridiculous.
"Threats and violence along with fines and imprisonment are not the way we should [handle disagreements] over religious issues in America," Rienzi asserted.
One woman, who identified herself as Courtney Hoffman and claimed to be a member of the gay community, contributed a $20 donation and a heartfelt apology for the outrage that has been thrust the family's way, TheBlaze reported.
"As a member of the gay community, I would like to apologize for the mean spirited attacks on you and your business. I know many gay individuals who fully support your right to stand up for your beliefs and run your business according to those beliefs," Courtney Hoffman's contribution message stated. "We are outraged at the level of hate and intolerance that has been directed at you and I sincerely hope that you are able to rebuild."
However, this is not the first time that a Christian business owner has received threats from LGBT activists over their refusal to provide services for same-sex weddings. Barronelle Stutsman, the owner of Arlene's flowers in Richland, Washington, says she has also received threats and hate letters amid the controversy surrounded her court battle after she refused to provide floral arrangements for a gay wedding ceremony.
An online fundraising page established on GoFundMe.com to help support the O'Connor family while they go through the indefinite closure of their pizza shop has raised over $770,000 in donations from over 26,500 people in a little under two days.
The page was set up by TheBlaze's Dana Loesch and Lawrence Billy Jones III.
"Religious liberty is under assault in Indiana and that's never been clearer than with the O'Connor family," the fundraising page states. "Rather than allowing this family to simply have their opinion, which they were asked to give, outraged people grabbed the torches and began a campaign to destroy this small business in small town Indiana."
"After being interviewed by Loesch on her television show on Blaze TV, we learned that the family may never even reopen the doors to their restaurant as the death threats and vicious online reviews continue to pour in from the arbiters of "tolerance," the page continues.