Same-Sex Marriage Now Legal in Arizona, Alaska, Wyoming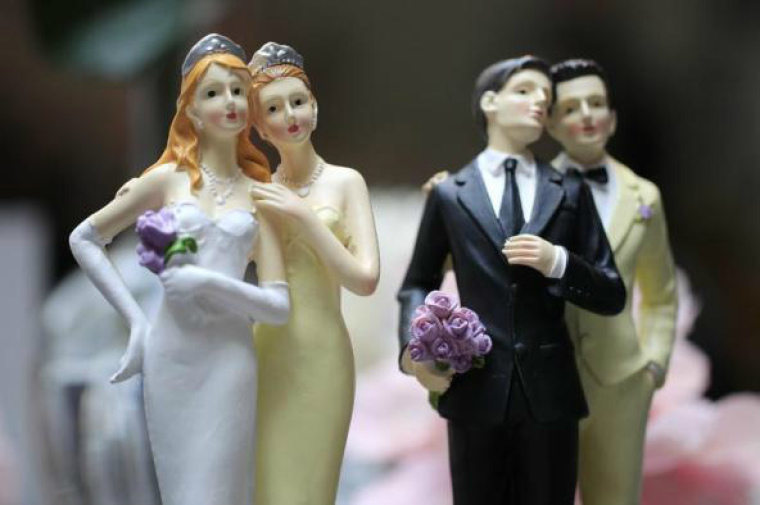 While the U.S. Supreme Court Friday rejected a request by Alaska and Wyoming to delay enforcement of same-sex marriage, a federal judge in Arizona ruled that the state's ban on same-sex unions is unconstitutional.
The Supreme Court rejected a last-minute plea by Alaska, which had asked for more time to file more detailed appeals to use its sovereign power to define marriage, to block a federal court ruling striking down the state's ban on gay marriage.
The state had said that broader legal questions needed to be resolved first to do justice to the people of Alaska.
Alaska Gov. Sean Parnell's office said the state would resume issuing marriage licenses Monday even as it goes forward with a last-ditch legal appeal, according to Reuters.
In Arizona, U.S. District Judge John Sedwick ruled that the state's restrictions on same-sex marriage were "unconstitutional by virtue of the fact that they deny same-sex couples the equal protection of the law."
Arizona Gov. Jan Brewer criticized the ruling.
"It is not only disappointing, but also deeply troubling, that unelected federal judges can dictate the laws of individual states, create rights based on their personal policy preferences, and supplant the will of the people in an area traditionally left to the states for more than 200 years," Brewer said in a statement.
However, Arizona's attorney general Tom Horne said there was no point in appealing the ruling, and gave the go-ahead for marriages to proceed.
In Wyoming, federal judge Scott Skavdahl struck down the state's ban on same-sex marriage and put his own ruling on hold until Thursday or until state officials declare that they will not appeal, according to NBC.
The judge said while the voters or the legislature should decide issues such as defining marriage, the "ship has sailed."
"Binding precedent of [higher courts striking down similar bans] mandate this result, and this court will adhere to its constitutional duties and abide by the rule of law," CNN quoted Skavdahl as saying.
Wyoming Gov. Matt Mead said the ruling was against his personal beliefs but the state would not appeal because it would likely not succeed.
"While this is not the result I and others would have hoped, I recognize people have different points of view and I hope all citizens agree we are bound by the law," he said in a statement.
Prior to Friday's ruling, Mead had said in a debate that the 10th U.S. Circuit Court of Appeals has already ruled that laws similar to Wyoming's are unconstitutional.
Friday's rulings could increase the number of states that allow gay marriage 32.
Federal judges in many states have struck down state amendments and laws banning same-sex marriage as unconstitutional since the U.S. Supreme Court last June squashed a key part of the federal Defense of Marriage Act, or DOMA.