Samsung Galaxy S3 Released on MetroPCS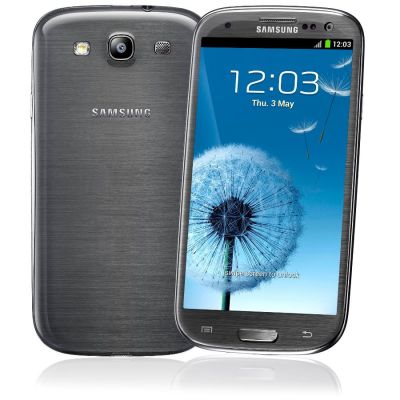 The Samsung Galaxy S3 is set for release on MetroPCS today.
The carrier will offer the device without requiring customers to sign-up for a lengthy contract and it will retail for $499.
The MetroPCS variant will feature 2GB RAM, a dual-core S4 CPU, and 4G LTE support.
The Samsung Galaxy S3's price was dropped down to $99 on Amazon.com last week.
The site is now offering the smartphone at almost half of the launch price for customers who sign a new 2-year contract with Verizon or Sprint.
Customers looking to extend their pre-existing contract with those carriers can purchase the device for $150, and those looking to sign with AT&T can obtain it for $118.99. And with Android 4.1, JellyBean coming to the smartphone in the coming months, Amazon's offer seems to be one of the best deals around.
All three of these carriers currently charge $199.99 for the Samsung Galaxy S3.
Samsung released the Galaxy S3 earlier this year.
The device's display can enhance to a 16:9 ratio, allowing users to have wider viewing angles while watching video on the smartphone.
"An 8MP camera and a 1.9MP front camera offer users a variety of intelligent camera features and face recognition related options that ensure all moments are captured easily and instantly," said Samsung in a press release. "Samsung GALAXY S III is powered by Android™ 4.0, Ice Cream Sandwich, with greatly enhanced usability and practicality to make life easier."
The device also packs its very own voice recognition system, known as S Voice.
"The GALAXY S III features 'S Voice,' the advanced natural language user interface, to listen and respond to your words," said Samsung. "In addition to allowing information search and basic device-user communication, S Voice presents powerful functions in regards to device control and commands."
Samsung Galaxy S3 Hands-On Video