Sanya Richards-Ross Admits 'Heavy Shame' in Aborting Baby to 'Chase Dreams'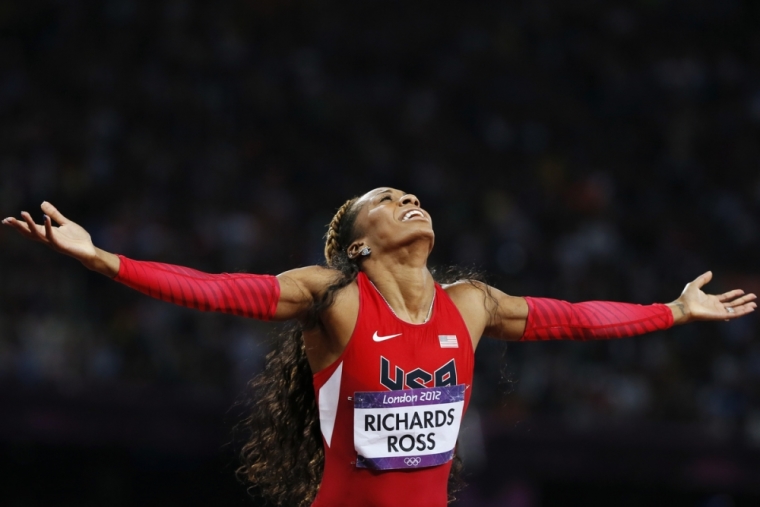 U.S. gold-medal winning athlete Sanya Richards-Ross has said that her decision to abort her baby weeks prior to the 2008 Summer Olympic Games challenged her Christian faith, and plunged her into feelings of shame and unworthiness.
"As a Christian and a woman who never saw herself have an abortion, it was really tough for me to experience," Ross told Fox News in an emotional interview published on Tuesday.
"I get emotional talking about it right now," she said.
The track and field athlete, who has won numerous gold medals throughout her career, opened up last week in her memoir, Chasing Grace: What the Quarter Mile Has Taught Me About God and Life, about her decision with fiancé (now husband) Aaron Ross, cornerback for the New York Giants, to abort her unborn baby weeks before the 2008 Olympics in Beijing.
"Everything I ever wanted seemed to be within reach," she told People magazine at the time.
"The culmination of a lifetime of work was right before me. In that moment, it seemed like no choice at all. The debate of when life begins swirled through my head, and the veil of a child out of wedlock at the prime of my career seemed unbearable. What would my sponsors, my family, my church, and my fans think of me?"
In her latest interview with Fox, Ross said that she was "very prayerful" about sharing her abortion decision with the world.
"When life gets a little bit gray, even when you want it to be black-and-white, it's not always easy. So my hope is to be honest and hope it helps other people," the 32-year-old athlete said.
The couple are now expecting their first child, but Ross revealed that the decision to abort her child back in 2008 was very hard on her.
"So, it challenged me. It challenged my faith. It challenged me in a way where you strive to be this person and then you're confronted with something that's very important to you and it was really hard for me when I decided not to have my child and go to Beijing to compete to chase my dreams," she explained.
Despite winning gold at the 4×400 meter relay in Beijing, she admitted that 2008 was not as successful for her as it could have been.
"A big part of why I wasn't successful was because I just felt so unworthy and the shame that I was carrying was very heavy," Ross continued.
"When I reflect on that time, even though it's still painful to talk about it, I do appreciate that God was with me in that valley."
The Christian athlete added that she believes there's nothing people can do to separate themselves "from the love of God."
"No matter what poor choices you make, He does forgive us and it's important we forgive ourselves," she said.
In a 2013 interview with The Christian Post, Ross said that "faith plays the biggest role in my success."
"If I weren't an avid Christian and believed that God was always working in my life, I don't think I would have had that moment in 2012," she said, speaking of winning two gold medals during the 2012 London Summer Olympics.