Sanya Richards-Ross Leaning on God to Qualify for Last Olympics of Her Career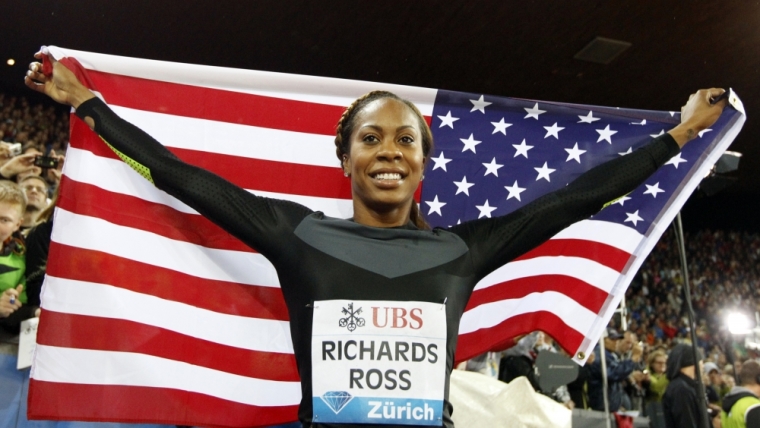 After being carried off the track at her last meet, Olympic Gold Medalist Sanya Richards-Ross is leaning on God to qualify for the final Olympic games of her career.
A hamstring injury at the American Track League meet in Atlanta earlier this month resulted in the previous 400 meter gold medalist missing out on the opportunity to become a part of the team that will compete at the 2016 Olympic Games in Rio De Janeiro, Brazil. The last opportunity for Richards-Ross to qualify for the games before her retirement comes on July 3.
"Sometimes you need to minister to yourself. ... Re-reading my own words, remembering that God's love has always been the greatest prize has reassured me of the strength I have on this journey. This is not where I expected to be going into my final season but it's exactly where God wants me to be, and for that I'm empowered and revitalized," she wrote on Instagram. "This weekend I'll be running purely on my faith. ... And let me tell you something, that's a wonderful place to be!!!!"
After thanking her fans for their support, Richards-Ross dedicated her final Olympic trials race to God.
" My final Olympic Trials is for all of you but most important my Heavenly Father," she wrote.
Richards-Ross, the wife of NFL free agent Aaron Ross, has competed at three Olympic games which include Athens in 2004, Beijing in 2008 and London in 2012. Just before her fourth Olympic games, she announced that her career was coming to an end.
"After over a decade of indescribable successes and challenges, the 2016 Olympic Games in Rio will mark the end of my 12th and final professional season," she announced last week on Instagram "After my third foot surgery last November, I worked tirelessly to recoup and recover. I put my blood, sweat and tears into the career of my dreams and experienced profound growth and immeasurable rewards along the way."
After undergoing multiple surgeries due to the foot injury, the four-time Olympic Gold medalist holds onto the belief that her faith is getting stronger with each obstacle.
"When I trust in God he comes through," Richards Ross told The Christian Post in an interview back in 2013 "I just think as I've grown in my faith and grown in my trust in God every obstacle doesn't seem insurmountable."
Although her team, skill and vigorous training played a major part in her earning two gold medals during the 2012 London Olympics in the 400 meter and 4x100 meter relay, it was God that helps her succeed in the sport.
"I would say my faith plays the biggest role in my success," she told CP. "If I weren't an avid Christian and believed that God was always working in my life, I don't think I would have had that moment in 2012."