Sarah Young, 'Jesus Calling' author and missionary, dies at 77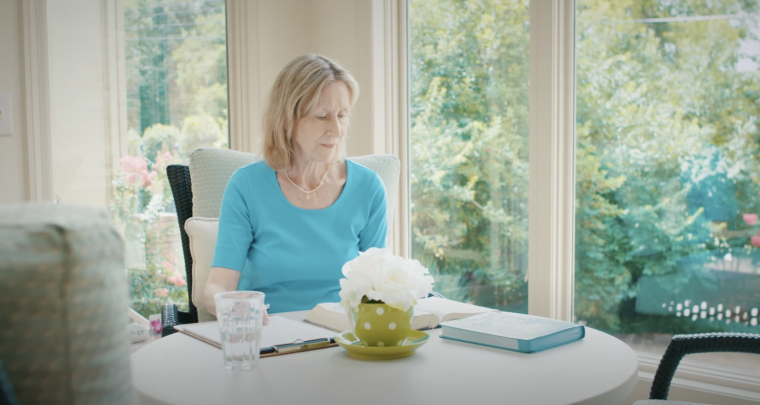 Sarah Young, the Presbyterian missionary and bestselling author of the popular devotional Jesus Calling and other works, has died at the age of 77.
According to a tweet posted by Mission to the World, an organization that Young had served in when a missionary, Young "passed away peacefully" on Thursday afternoon.
"We are deeply saddened to learn of the death of Sarah Young, MTW missionary and author of 'Jesus Calling' and numerous other devotionals," Mission to the World tweeted.
A memorial service is planned for Sept. 9 at Christ Presbyterian Church in Nashville, Tennessee.
Mark Schoenwald, president and CEO of HarperCollins Christian Publishing, said in a press release that it was "a joy and an honor to have Sarah Young as part of our publishing family."
"Sarah was a remarkable woman who deeply loved God. Her words have resonated with people from all walks of life, and the global impact of her work is unparalleled," Schoenwald stated.
Laura Minchew, senior vice president of the Children's and Gift Book Group at HarperCollins, was quoted as saying that Young "was a dear friend who will be deeply missed."
"Through nearly 20 years of publishing with Sarah, I had a firsthand seat at seeing millions of lives changed through the Jesus Calling books," Minchew said.
"Her books have met people in their darkest hours, taught children about Jesus, and changed lives for eternity. Knowing Sarah professionally and personally has been the privilege of a lifetime."
Young leaves behind her husband and fellow missionary Stephen Young, two children and two grandchildren.
Born in 1946, Young graduated from Wellesley College in 1968 and earned a master's degree in biblical studies and counseling from Covenant Theological Seminary in St. Louis, Missouri.
She formerly served alongside her husband as a missionary in Japan and Australia through Mission to the World, which is the official mission board for the Presbyterian Church in America.
Young's most famous work was Jesus Calling, a 365-day devotional originally released in 2004 that has sold tens of millions of copies and was named "Christian Book of the Year" in 2013 and 2018.
The devotional's success led to other works under the Jesus Calling brand, including the 2021 prayer devotional Jesus Listens, children's devotionals, Bible storybooks and journals.
Young was not without her critics in evangelicalism, as prominent blogger Tim Challies warned in a 2015 post that Jesus Calling was "a deeply troubling book" that "mimics occult practices."
Challies quoted Young's book in which she wrote: "I decided to listen to God with pen in hand, writing down whatever I believe He was saying. I felt awkward the first time I tried this, but I received a message. It was short, biblical, and appropriate. It addressed topics that were current in my life: trust, fear, and closeness to God. I responded by writing in my prayer journal."
"This is not a far cry from a practice known as 'automatic writing' which Wikipedia describes as 'an alleged psychic ability allowing a person to produce written words without consciously writing. The words are claimed to arise from a subconscious, spiritual or supernatural source,'" wrote Challies at the time. "This practice is very different from the giving of biblical revelation where God worked through the thoughts, personalities, and even research of the authors."
Last week, Thomas Nelson Publishers announced that Young's physical health had deteriorated rapidly and called upon supporters to pray for the author.
"We received the hard news that Sarah's health is rapidly failing," stated Thomas Nelson. "We know that Sarah really believes in the power of prayer and prays for her readers every morning. Now, we have the precious privilege to lift up Sarah and her family. Please join us in prayer."