SC Megachurch Reports 354 People Came to Christ During 'Ask' Session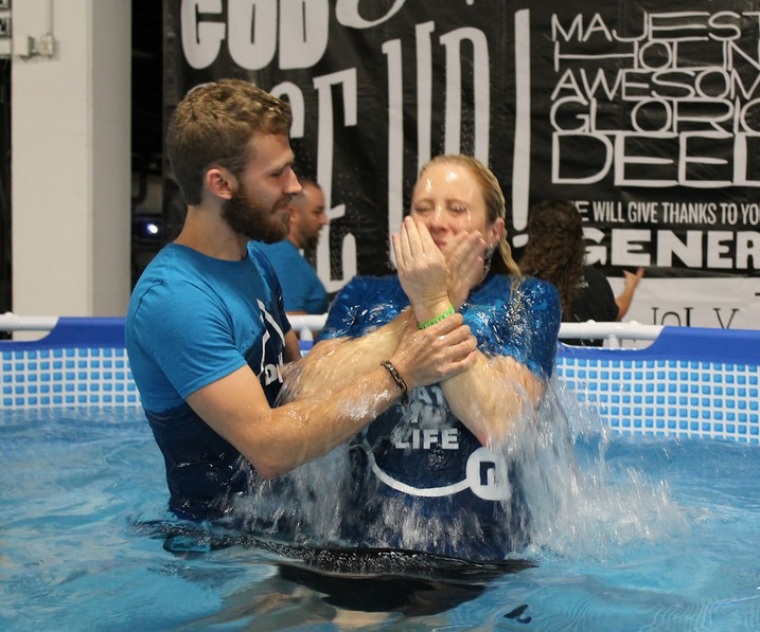 Three hundred and fifty-four people came to Christ across the 19 campuses of NewSpring Church in South Carolina last Sunday, and it wasn't due to a revival or even a regular worship service.
During an interview with The Christian Post on Tuesday, NewSpring Teaching Pastor Clayton King revealed that people came to Christ during a question-and-answer session where people asked: "Will I go to hell if I commit suicide?" or "Do you believe in 'once saved always saved?'"
NewSpring recently introduced a Q&A Christmas series called "Ask," where congregants anonymously submit questions just like these, via text or through a call screener, about issues that are important to them. Questions are answered during the session.
An Ask session was hosted live at the church's Anderson campus Sunday, as well as at three of its other locations, while the remaining campuses viewed the Anderson broadcast. King estimates that about 30,000 attended the Ask service, in person, online of via broadcast. During the session, Senior Pastor Perry Noble and King heard questions for the very first time.
"We have no idea what questions are going to be asked," King told CP. "We take the questions right there on the stage, completely off the cuff."
The two pastors answer between 10 to 14 questions per Q&A session, says King. It's a format that works especially well for the two childhood friends who have known each other for 25 years, and once worked side-by-side on King's previous radio show where they also fielded live questions.
King explained that organizers try to structure the questions so that they coincide with an invitation to accept Christ, which is usually extended at the end of services.
He recalled one particular question that stood out: "'Is it okay for me to be afraid of giving total control of my life to Christ?'" The pastor said that an individual who had attended an Ask session later contacted him through social media to inform him that he/she had asked the question and had now given his/her life to Christ after the Q&A session.
Once someone accepted Christ, he/she is extended an invitation to be baptized and are subsequently taken through a class that explains what it means to be an "owner" at NewSpring Church, as well as teachings on accountability and discipleship.
In a statement shared with CP on Tuesday, Noble said of the decisions on Sunday to come to Christ: "We always want to celebrate what Jesus is doing through the Church and people meeting Jesus is a BIG deal and something to celebrate."
"This past Sunday's Q&A message with Clayton reminded us there are so many hurting people in our communities, and while the Christmas season is very hope filled and joyful, it can also be particularly hard for some people as well. We want to bring revival from a yearly event to an all year, every year awakening. Today, we are still celebrating 354 people who left church on Sunday with a new hope and peace through a relationship with Jesus."