Scholars Model Civility While Debating LGBT Rights, Religious Liberty in Book
Two scholars opposed to same-sex marriage and a third scholar in a same-sex marriage tackle religious liberty and anti-discrimination law, disagreeing sharply but remarkably civilly in a new book on what has become an extremely touchy subject in American politics.
In Debating Religious Liberty and Discrimination The Heritage Foundation's Ryan Anderson and his good friend, Sherif Girgis, engage in a gracious back-and-forth exchange with Wayne State University philosophy professor John Corvino, who wed his longtime boyfriend in May of last year.
To get to the truth about religious liberty and morality more generally, a right understanding of the human person and his or her inherent dignity is essential because it underpins everything, Anderson explained in an interview with The Christian Post.
Yet readers who engage the work will quickly observe that Girgis and Anderson start from a very different place than Corvino does; they do not share the same presuppositions about the human being and, therefore, wind up with vastly different conclusions.
"The disagreements are pointed, they're sharp," Anderson commented.
But all three men wanted to demonstrate that even as a wide philosophical gulf separates them, pluralism is indeed possible in notoriously divided times. The three have forged a friendship, having dined together many times and having been to each other's respective homes. 
"And yet we have a friendship, the three of us are friends, the three of us have had dinner with each other … even while we disagree about these things," said Anderson.
From Anderson's and Girgis' standpoint, the argument for religious liberty is "based upon the dignity of the individual made in the likeness of God to seek out the truth about God without any other individual imposing their beliefs or getting in they way of that pursuit, without a government-imposed or neighbor-imposed orthodoxy," Anderson explained.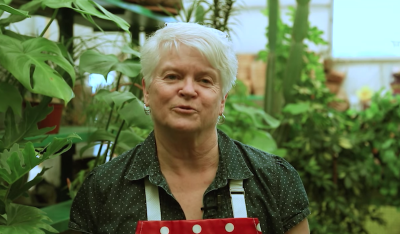 In recent years, several religious freedom cases involving Christian small business owners who felt their beliefs compelled them to refuse to provide goods and services for same-sex wedding ceremonies have made headlines. Citing anti-discrimination law, state government agencies sued them for this and much discussion, often heated, has taken place about the legal rights of conscience traditional religious believers of all stripes now have under the Constitution.
Two of the most famous examples in recent memory are Washington florist Barronelle Stutzman and Oregon bakers Phil and Melissa Klein. In February, the Washington Supreme Court ruled against Stutzman, ordering her to pay for the attorney fees of the man for whom she declined to design custom floral arrangements for his same-sex wedding. Similarly, in 2015 the state of Oregon ordered the Kleins to pay $135,000 in damages to the lesbian couple for whom they declined to make a wedding cake.
Corvino, who is equally as polite in his approach as Anderson and Girgis, notes in the book that he thinks Stutzman's case was handled poorly and is inclined to agree that the fine levied against the Kleins was unfairly steep. Nevertheless, he considers their actions discriminatory and illegal.
"We disagree about a lot of things," Anderson noted. "We disagree about the nature of marriage, about religious liberty, about what constitutes discrimination and when discrimination should be unlawful."
And none of them sugarcoat their profound differences.
The book contains five lengthy chapters, each one broken down into several subsections examining other case studies and dimensions of these issues, often responding to the arguments the opposing side makes.
Such stark divisions underscore the lack of clarity society has today with respect to questions about religious liberty, the nature of the human person, and discrimination and the government's role in combating it. But by having a respectful, intellectually rigorous exchange — the three interrogate each other in the book's chapters but without leveling a single ad hominem attack — they aim to help readers gain a clearer understanding of each side's concerns and ultimately arrive at the truth on these issues.
Before they published the final version, Anderson, Girgis, and Corvino shared their drafts of the respective chapters which helped them clarify their arguments.
The book is published by Oxford University Press and the content is unquestionably academic but the authors intentionally write in an accessible, conversational, non-academic style.
Anderson and Girgis practice both philosophical and rhetorical charity so that those who disagree with them will give them a hearing.
"You need to use language that your audience will understand, will resonate with them and that won't alienate them," Anderson said, referencing the apostle Paul's approach in the New Testament when he addressed the Jews versus his tack with the Romans.
Christian conservatives have often objected to the LGBT labels as identity markers since they tend to see sexuality and its expression as an experience or action outside of oneself and not an innate trait like skin color, spurning the comparison between sexual orientation and race. Secular liberals, by contrast, do not make such a category distinction, viewing race and sexuality as essentially the same under the law.
To bridge this gap, Anderson uses both "LGBT people" or "people who identify as LGBT" depending on his audience, telling CP he prefers the latter formulation as he believes it most accurately reflects reality.
A cursory review of history reveals that the gay rights movement made significant advances in society in large part by associating their cause with the civil rights movement, tying their struggle to the plight of black people in light of the injustices perpetrated against them throughout American history. Anderson and Girgis spend significant time in their new book exploring this, and ultimately conclude that this comparison falls short.
"The way in which African-Americans were treated in America throughout the first several hundred years of our history and leading up to the passage of the 1964 Civil Rights Act and even to today … was so abysmally unacceptable," Anderson said.
But the laws that were appropriate to respond to the civil rights crises in the 1960s are not going to adequately function for today's challenges, by merely tacking on the phrases "sexual orientation" and "gender identity," he argued.
"It is very hard to see where race is a signifier for an action," he said. "The ethnic heritage of a person does not tell you something about an action that they will engage in whereas sexual orientation or gender identity in many instances are a vehicle for certain actions."
This is particularly relevant now with the increasing presence and visibility of the transgender movement and mounting medical ethics dilemmas that have come with it.
"So when we see a hospital being sued because it will not do a sex reassignment surgery and they are saying that is discrimination on the basis of gender identity, Sherif and I respond 'Wait, these things are different,'" Anderson said.
Were the hospital to refuse to do something like administer chemotherapy for someone who identifies as trans, that would indeed constitute an instance of identity-based discrimination just as if the hospital refused to do the treatment on someone who is black, he said. But if hospital considers removing healthy body parts bad medicine, whether one identifies as a man or woman, that is not discrimination.
"What I enjoyed most in doing this book," Anderson said at the conclusion of the interview, "was that it allowed for a more thoughtful, rigorous treatment of a topic than what a blog post or even policy white paper or op-ed allows for."
And at 352 pages, Debating Religious Liberty and Discrimination manages to dive deep into the minutiae of the issues without losing focus.
He recounted that the writing process refined his own thinking on the subject and caused him to grow not only in his understanding about where the Left is coming from but how many leftists understand and perceive the conservative position.
"We owe [liberals] the respect to respond to their concerns," Anderson emphasized, adding that it is unwise to ignore, dismiss, or ascribe to them ill motives.
"These are good people with legitimate concerns; we have to engage them," he reiterated.
Anderson has written extensively on marriage and religious freedom, including a book he co-authored with Girgis and Princeton professor Robert P. George. Anderson's scholarship has been cited by Supreme Court Justice Samuel Alito and he has not shied away from making the case for traditional marriage in front of hostile audiences and condescending TV personalities, perhaps most famously in 2013 on a CNN news program hosted by Piers Morgan and Suze Orman.
His consistent efforts over the years are serving a larger purpose — undoing the overarching ideology of the sexual revolution — telling CP he is not dissuaded from his work amid charges he is on the "wrong side of history."
There is no right or wrong side of history, the author insisted, only the truth of the matter and then the question becomes what to do to defend and promote the truth.
"The only thing inevitable in life are death and taxes," Anderson said, "and like any other false ideology, because it's false, it can't be sustainable for the long run."
Just how long that long run is remains to be seen as some destructive ideas persist for generations, he noted.
Nevertheless, Anderson believes it is necessary for Christians in particular to do the restorative work to help the sexual revolution's victims and then actively propose an alternative — a vision that reflects an accurate anthropology showing the dignity of the human being and the beauty of marriage, sexuality, and the family.