Seattle-based Mars Hill Church Hits Snag in Plans to Move Headquarters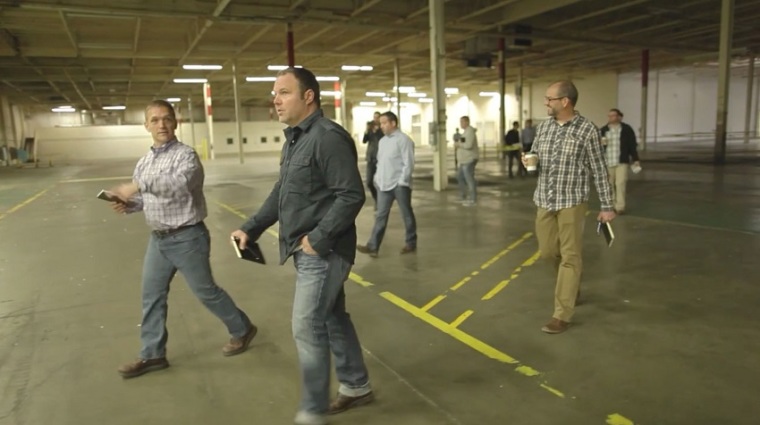 Seattle-based Mars Hill Church encountered a major stumbling block this week in its effort to move their main office from the Ballard area to Bellevue, Wash., when the owners of a huge former paper mill property sold it to a transit company instead of the church, which had promised to pay a quarter of a million dollars more than the highest bid.
"We were disappointed when we made a pretty generous offer for the property to International Paper and Sound Transit took it instead," Mars Hill spokesperson Justin Dean told The Christian Post. "We have a desire and vision to put our headquarters and our biggest church all together under one roof so that we can really support the pulpit better with our central operations. We'll be able to get a lot more done and steward our resources better with everything under one big building."
Mars Hill Church leaders announced last Friday that the organization with about 120 employees intends to move its headquarters to Bellevue and expand the existing Bellevue Church into a larger facility, including an organizational headquarters and eventually a fully accredited Bible college.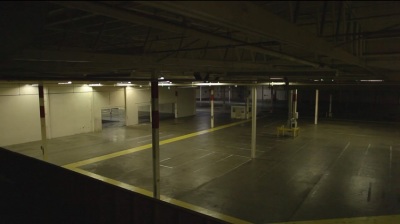 "Our church in Bellevue has been growing steadily and is a thriving, healthy church community. Our desire now is to continue serving the folks on the East Side by multiplying our efforts here and operating centrally from the city of Bellevue," said Mars Hill Church Executive Pastor Sutton Turner.
"After a comprehensive survey of development options in Bellevue that would meet the long-term needs of our growing Bellevue church, a headquarters facility and eventually an undergraduate program, we found only one property," Turner explained. "After careful consideration we made a purchase offer and at that time we were ready to move ahead quickly." The property is located in the Bel-Red Corridor on 120th and would have been sold to Mars Hill Church by the current owner International Paper.
Bellevue's city manager told Dean on Tuesday that the transit company, which plans to use the property as a maintenance facility, didn't have to take over the property via eminent domain and simply purchased the building as a regular negotiated sale. Sound Transit has shared that they are seeking a location to use the property for equipment servicing the East Link Extension of the light rail system, according to Mars Hill. Sound Transit has recently seized ownership of several parcels in the area which may someday qualify for maintenance facility development.
"We made an offer to International Paper for $250,000 more than Sound Transit's offer," Dean said "We had told them that whatever offer Sound Transit was going to make we were going to offer $250,000 more just to make the better offer. Instead they sold to Sound Transit, knowing that no matter what, they would get the property under eminent domain."
In a press release from the church, Pastor Sutton explained, "While Sound Transit has a number of great options available to them in the area, this particular property on 120th is the only viable option for Mars Hill Church. In spite of the current setback, my hope is to actually work alongside Sound Transit as we pursue this property and to support East Link operations by growing locally and contributing vitality to the community. The location that we want to purchase will be serviced by East Link and we would certainly bring an increase in ridership to the area, along with new employment, increased visitor-ship and activity as we relocate our headquarters there."
Dean said the leaders at Mars Hill, including Pastor Mark Driscoll, want to be a part of the revitalization of the Bellevue area and believe their church would be a better use of the property instead of a transit maintenance facility.
Sound Transit has purchased four other properties in the area and has yet to make a decision on how to use the former paper mill, according to Dean. This may provide an opening for Mars Hill to bid on the property again because according to local reports, the transit company's purchase was a "protective acquisition."
A Seattle-based online media site owned by Index Newspapers called SLOG reports that a spokesperson for Sound Transit says the company is "concerned that some of the language Mars Hill has on their website is misleading, as our efforts to acquire this property have been underway since September of 2011. There may be a perception that we swooped in at the last minute and foiled their plans, but the first contact we had with them was one week after we purchased the property."
Dean said he would not speculate on the reasoning behind the sale of the property to Sound Transit, but said he did find the arrangement to be "odd" since Mars Hill offered to out-bid any other offers for the facility.
Mars Hill Church has grown from a small Bible study to many thousands of weekly attenders in a
network of 15 different churches in 5 states, including Washington, Oregon, New Mexico, California and
Arizona. Mars Hill Church reaches a global audience by providing sermons online at marshill.com and
podcasting services.